Our Denmark Hill site team were joined by Commissioners Anthony and Gill Cotterill, Salvation Army Territorial leaders and other Salvation Army representatives to celebrate Denmark Hill reaching its highest point of construction.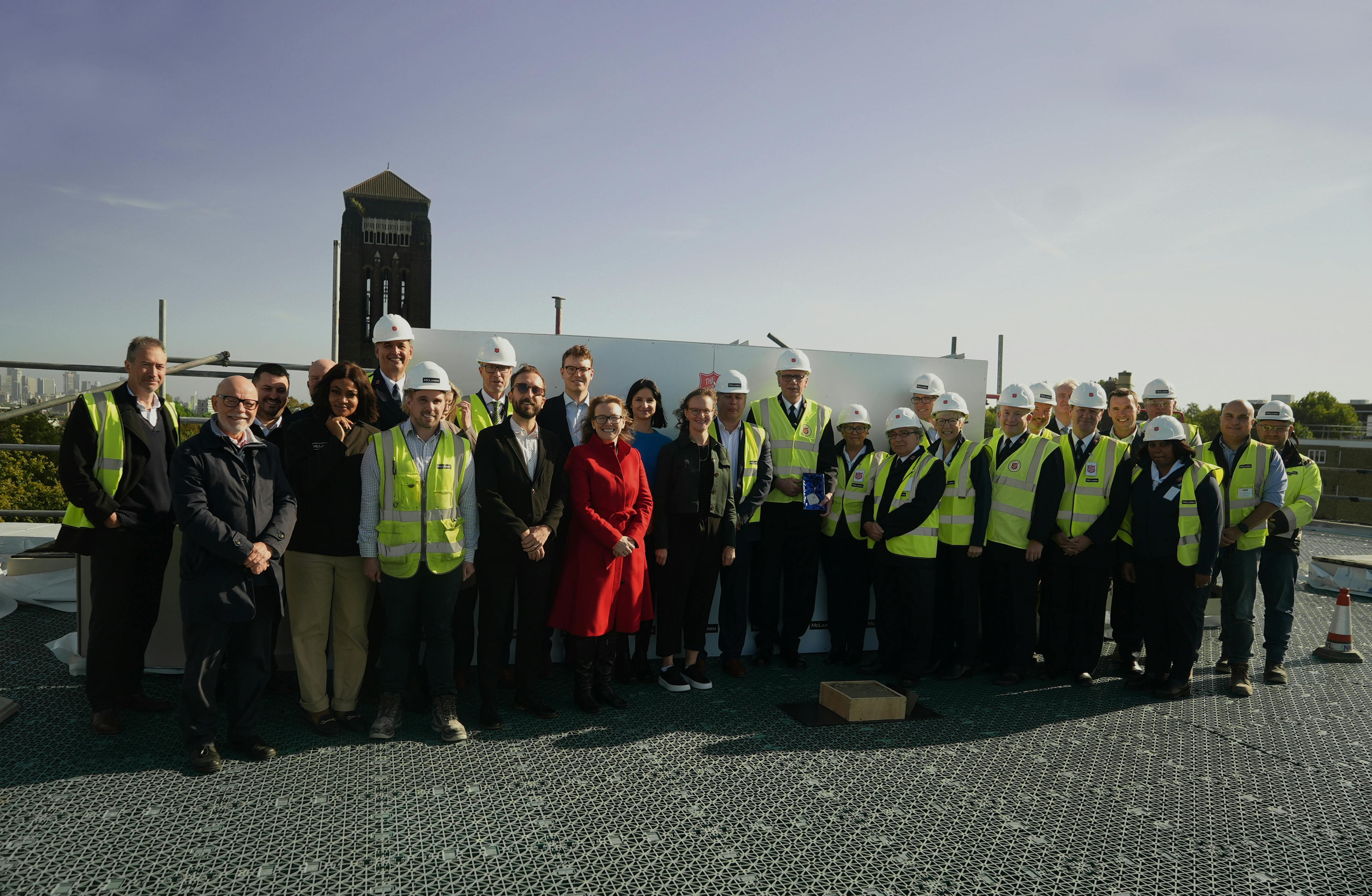 Commissioner Anthony Cotterill shared words of excitement about the project and shared the mission for the new Salvation Army Headquarters before Darren Gill, our Managing Director, London who also shared some words to celebrate this important milestone. 

The ceremony was then closed with a prayer lead by Commissioner Gill Cotteril to bless the building and project team as they continue works to completion.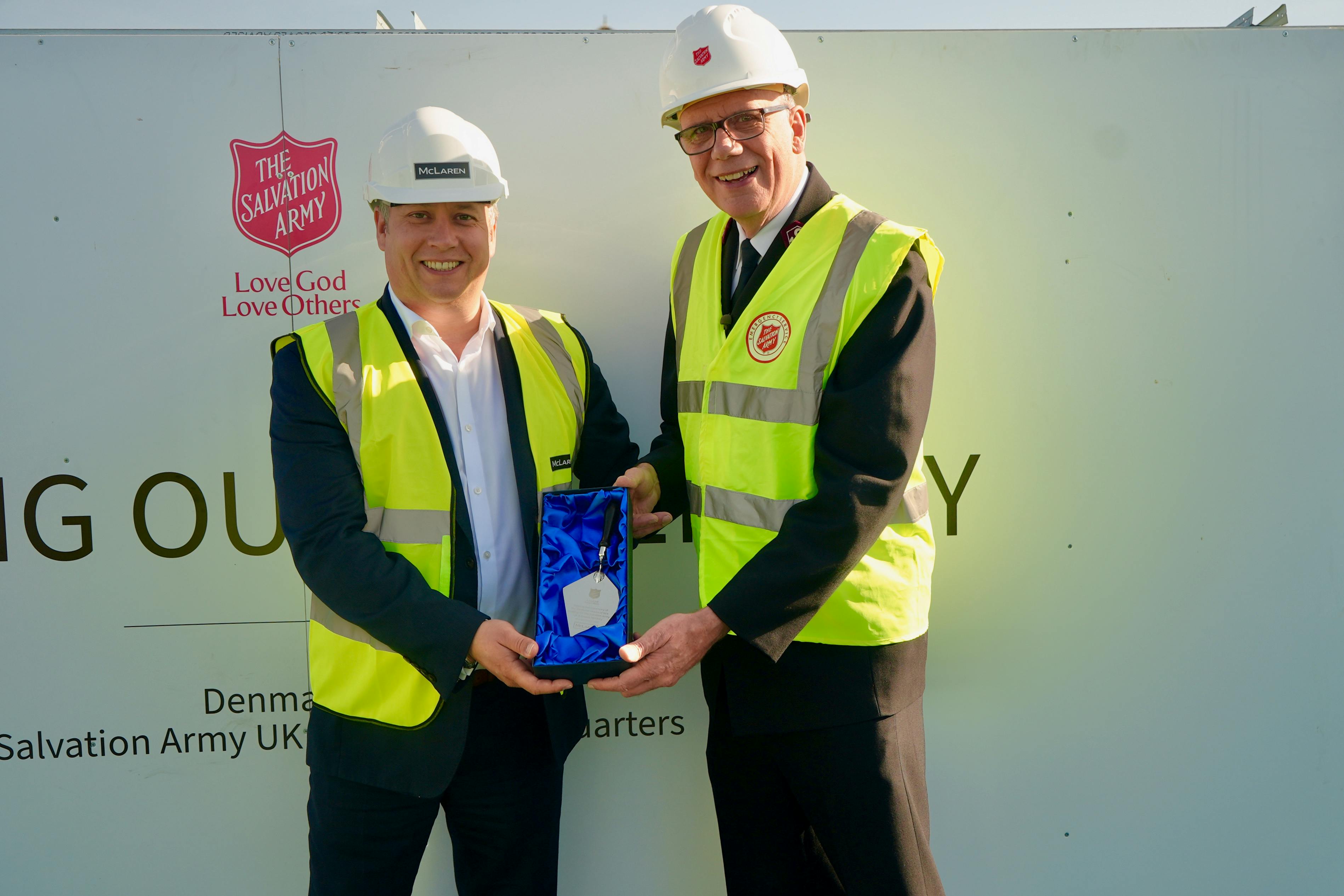 A note from our Senior Project Manager
We are very excited to have reached this milestone of what will be the Salvation Army's new headquarters. It has been an absolute pleasure working alongside the Salvation Army team on this project and we're excited to handover the finished product next year. The project team are now working towards the next stages of completing the façade and roof and continuing with the internal fit-out works. - Will Mackie, Project Director
About the project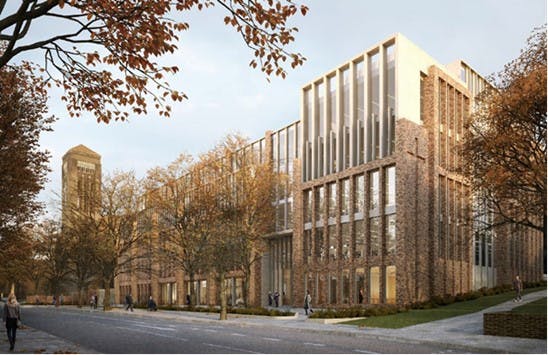 Located in Denmark Hill, the new 55,000 sq ft development will home the Salvation Army Territorial Headquarters, this will enable the Salvation Army to relocate and consolidate its administrative office and training provision across one location.   

The open plan office space is designed to be flexible and support smart working, arranged around the atrium and can accommodate up to 450 employees and Salvation Army officers. 

Facilities will also include a series of multi-function rooms, recording studios, an editing suite and a café open to the public. With a landscaped terrace at the southern end, the site will provide a private space and retreat for staff to enjoy.

The scheme has a BREEAM Excellent.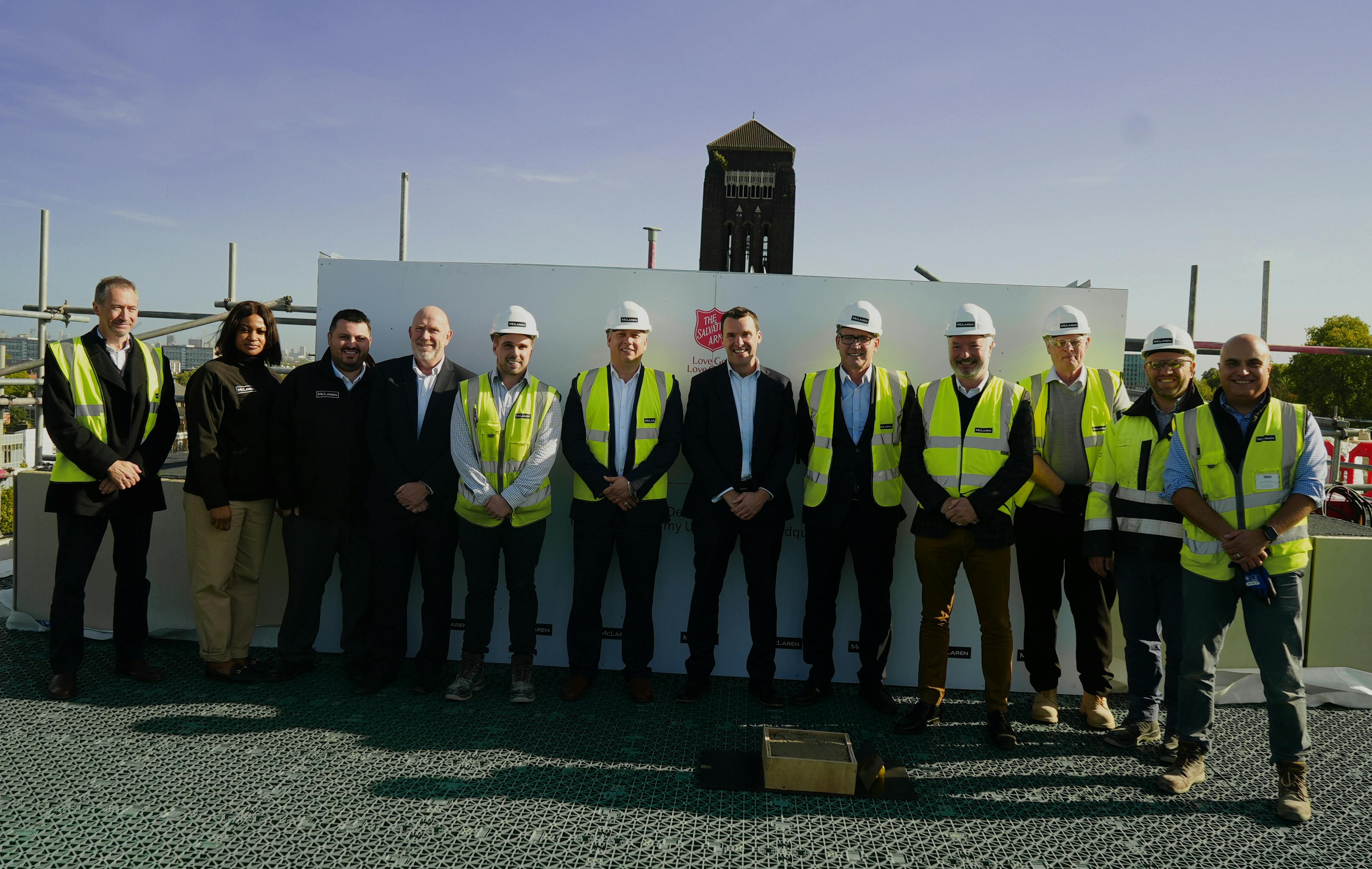 More images from the event