Commercial Offices
Building the most inspiring workplaces
New build offices and refurbishments
Cat A fit-out
Cat B and Cat C fit-out
End-user training and early integration
Design optimisation and spatial use planning
Sustainable construction and building solutions
Today, the emphasis is all about the demand for smarter workplaces following a combination of growing confidence in the commercial office market and the need for efficient construction, refurbishment and fit-out.
McLaren have a breadth of commercial office experience and deliver outstanding workplaces across the UK. End-user experience is mapped from foyer to desk to departure, everything from the layout, choice of furniture and comfort facilities to ensure maximum employee productivity.
During the last decade, research from leading doctors, scientists and engineers has led to the development of performance-based certification schemes such as WELL which combine best practice in design and construction with evidence-based scientific research.
Using these principles, we take this vision into a built reality, working with inspirational design teams who are integrated into the early solutions development programme.
The modern business is increasingly aware of the need to incorporate wellbeing into the design of their working environment, the hallmark of a progressive and successful company.
Key elements of success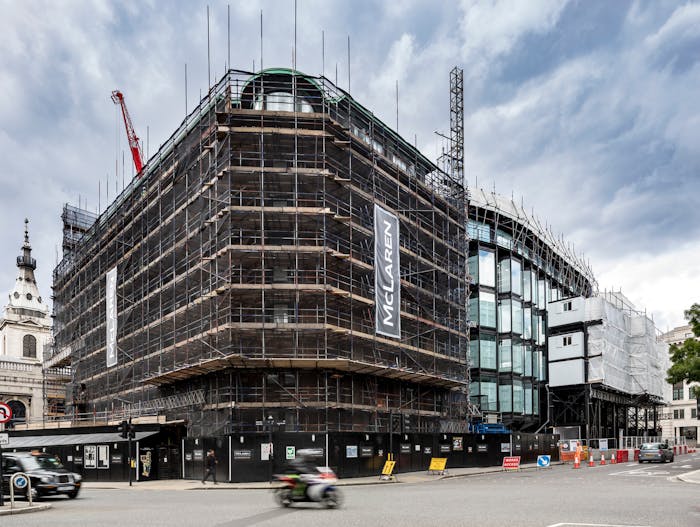 Our expert team is uniquely experienced at working with technically complex schemes like 'cut and carve' projects, listed buildings, diverse and complicated existing services, multi-party walls and façade retention, safely de-constructing and re-constructing within live environments.
We have achieved several ROSPA safety awards due to our work for clients like The Portman Estate and The Cadogan Estate, coupled with some of the lowest accident frequency rates in the industry.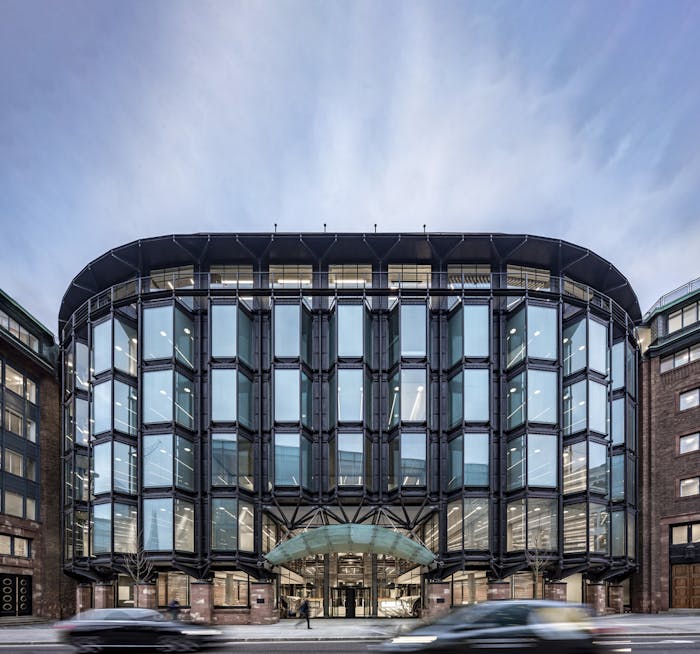 The external façade on a commercial office project is one of the most critical and challenging elements. A unique façade will make your building stand out amongst the surrounding architecture, but it also needs to be sympathetic to the properties around it and comply with planning regulations.
Our aim is to achieve a façade which has overall value as an asset. We understand the construction challenges associated with complex pre-cast concrete systems, highly specialised hand-set brickwork and historical facades that are subject to strict planning rules.
We have delivered office buildings with truly complex facades which place McLaren firmly at the centre of only a small handful of UK contractors able to take on these construction challenges.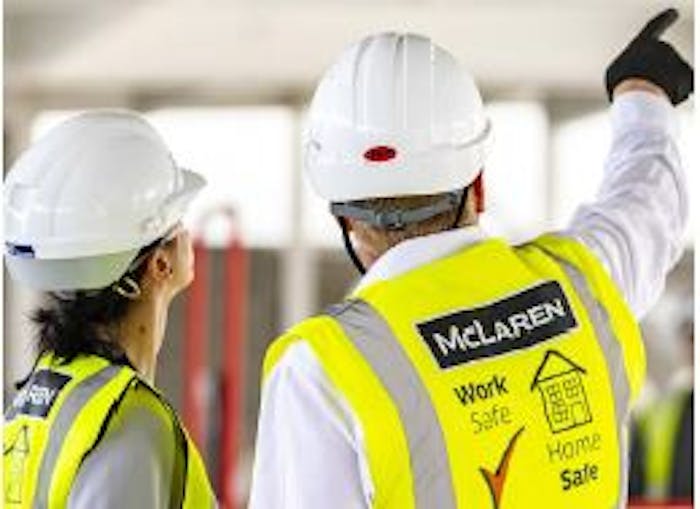 Our team at McLaren offer on-site liaison with extensive safety leadership and disturbance mitigation measures, employed 24/7 to manage the potential disruption to operational workplaces.
McLaren aim for little or no interaction with the building's occupants in terms of segregation from the works. However, we also ensure high visibility when it is necessary on safety grounds, with our liaison teams working alongside logistics and traffic management personnel.
Each project has 24/7 security and visible points of contact for contractors, site staff and the occupants of the building.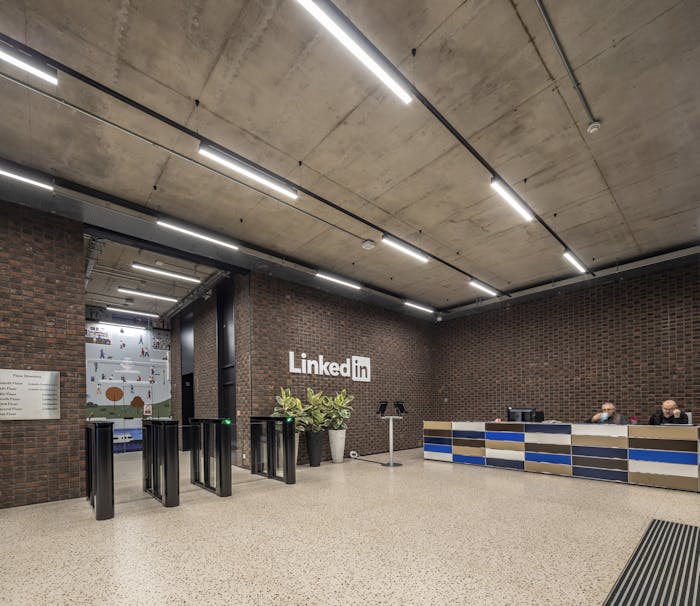 Open ceilings have become the design of choice for many contemporary office buildings because of the urban vibe they add to a space. Consequently, special focus is required on the finish of exposed concrete, ductwork, electrical systems and plumbing.
This look requires an exceptional amount of skilled labour that goes beyond normal MEP engineering. Our teams understand what it takes to build these environments along with the need for efficient thermal performance and an overall look that is aesthetically pleasing and easy on the eye.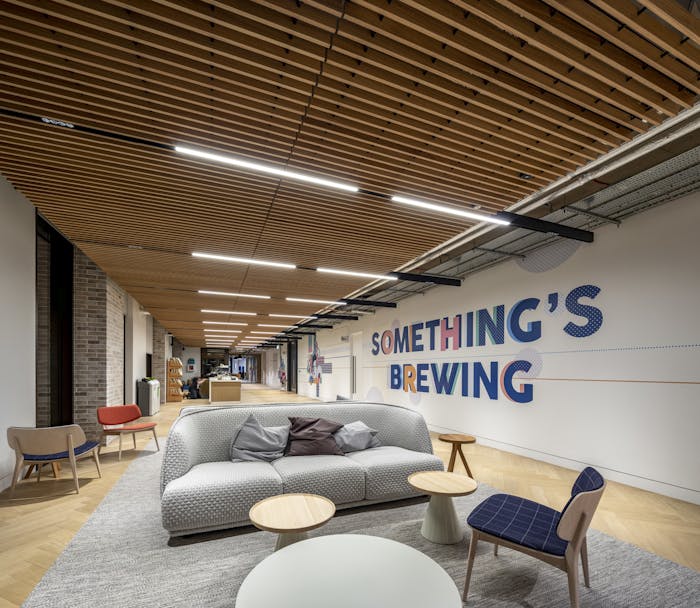 McLaren is experienced in managing the end-user integration process which involves the coordination of new equipment and furniture alongside existing items relocated from the previous premises.
To achieve a seamless transition, we integrate move planning into the programme 3-6 months ahead of completion and manage this in minute detail, working side by side with end users from handover to post occupation.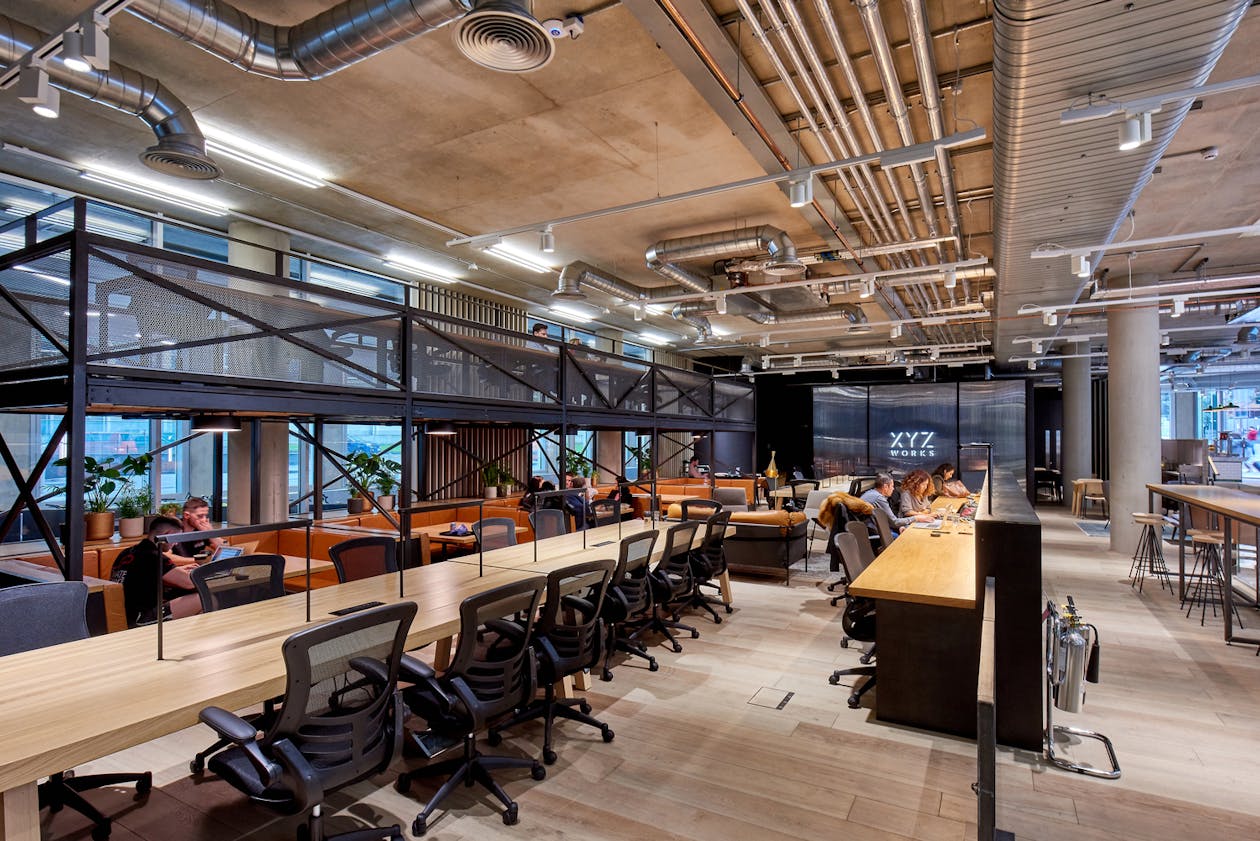 Download Offices brochure