Public and private sector
Curriculum-aligned construction
Sport and science facilities
Flexible-use classrooms
Live environment working
Specialist educational design
FF&E - Decant and recant
Bespoke facilities
McLaren have a dedicated in-house Education division, supported by Regional Manager Directors to ensure specialist direction and expertise. This centralised steering group and operations team provide in-depth experience, skill and innovation informed by the analysis and outcomes of past projects.
We ensure close collaboration and communication with an institution during the works so that the project is understood, and the benefits of the end product made clear to students and staff.
Sector specialists are essential at the design development stage in order to understand how the curriculum affects choices in construction planning. This is curriculum-aligned construction.
Key elements of success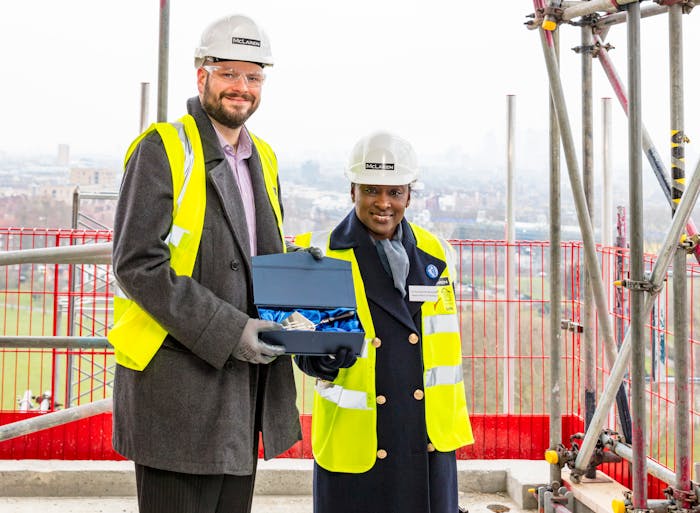 Recent partnerships include a project with Hackney LEP to deliver 6 primary schools and 226 residential apartments. We have also worked with Brighton College to create a new academic block, student accommodation and a sector-leading sports and science building.
Our educational partnerships involve focused collaborations with stakeholders to plan the works and communicate the joint vision on site. Signage and visuals convey information and messages about aspirations, progress and exemplary wayfinding, offering students and staff the opportunity to fully engage with the project.
User ease is a priority, and we maintain familiarity by keeping hoardings and safe pedestrian routes in place for long periods, with minimal change across the programme.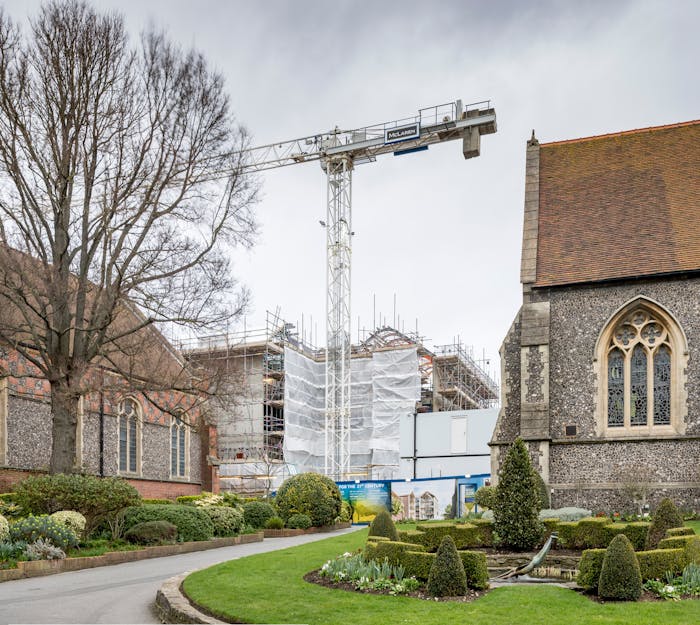 We are experienced in working on live campuses and within school environments. Projects are planned and work programmed to minimise disruption to stakeholders and the flow of people.
McLaren deliver an impact initiative called 'invisible construction' which goes hand-in-hand with curriculum-aligned construction, to reduce disruption during key times such as exam periods.
Holiday windows are targeted to minimise disturbance to the educational timetable especially during the long summer recess.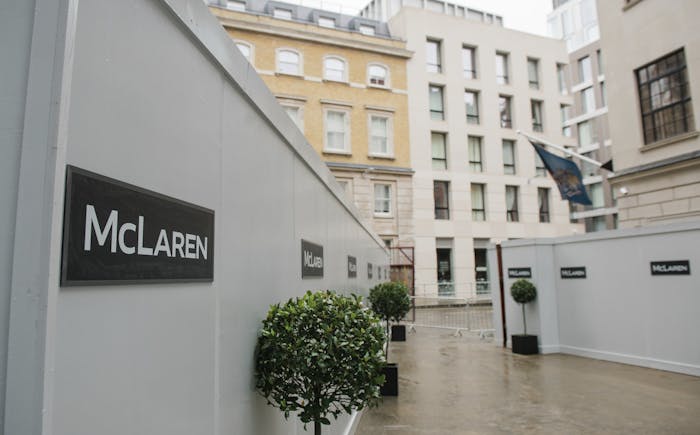 We aim at no interaction with the works in terms of safeguarding people and also prioritising the student experience. McLaren keep a full time Safety Manager on site in every live environment who provides weekly and daily updates.
Student and staff interface is proactively addressed with a collaborative approach which identifies a hierarchy of requirements intelligently managed as the programme evolves.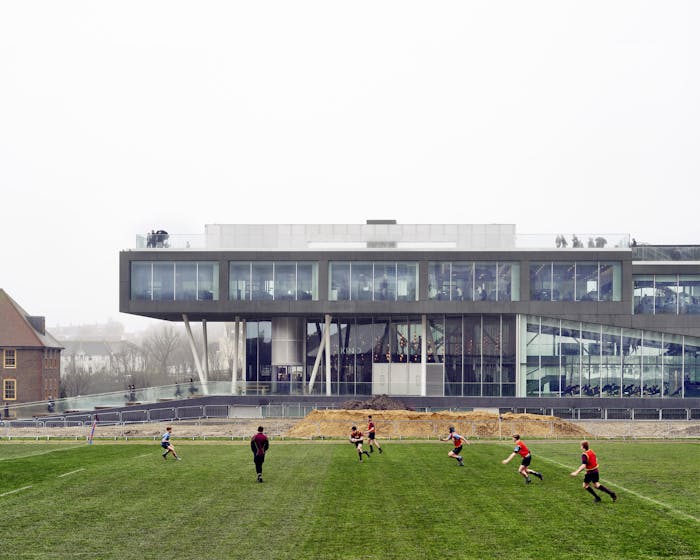 McLaren avoid the 'one size fits all' approach for sports structures in the educational setting instead, we tailor individual solutions for sports schemes that reflect unique priorities and budgets.
We plan the installation strategy alongside key MEP items and high-risk product specification, particularly for swimming pools and complex leisure areas that require extensive condensation control.
To avoid defects, we assist the architect in defining the precise structure and fixing detail to ensure a perfect fit. Lighting services and flooring are designed for seamless installation.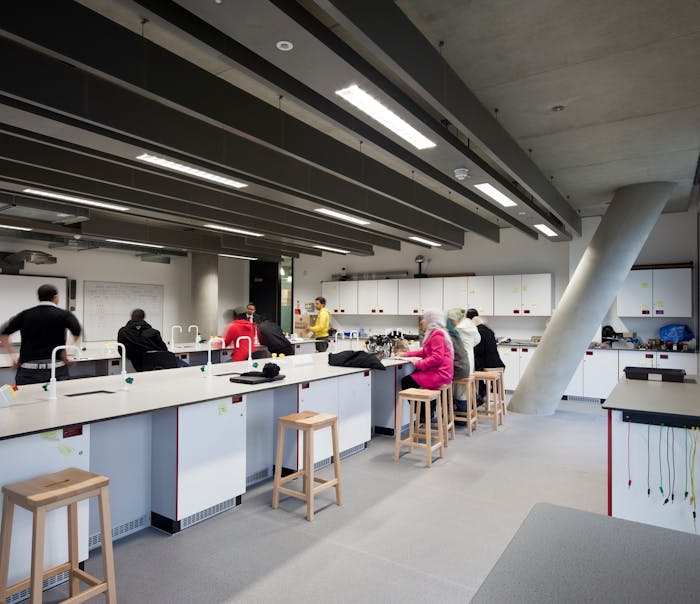 Laboratories and technical classrooms present unique challenges that require careful and detailed planning during design and construction. This provides students with a cutting-edge learning environment to optimises complex learning outcomes.
Extensive experience of laboratory construction right down to the fine detail informs each new project with a design and build solution to suit the unique needs of your staff and students.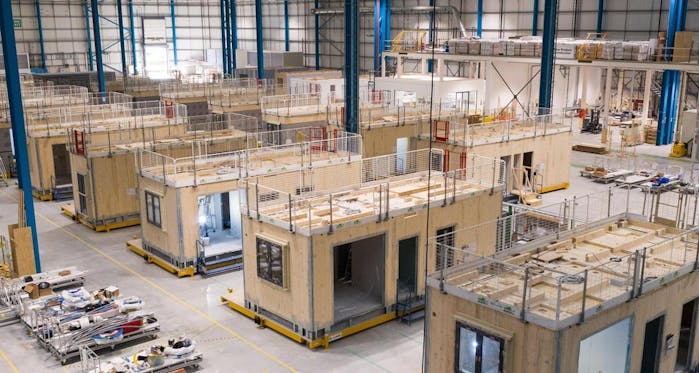 Using modularised designs integrated with standardised elements, education buildings benefit from modern methods of construction, delivering value-driven solutions for all levels of education but particularly tertiary.
MMC solutions coupled with McLaren's extensive experience mean we can provide solutions which have evaluated all the advantages and disadvantages of installation, cost and programme outcomes. Site labour is minimised to contain costs as well as optimising logistics and welfare.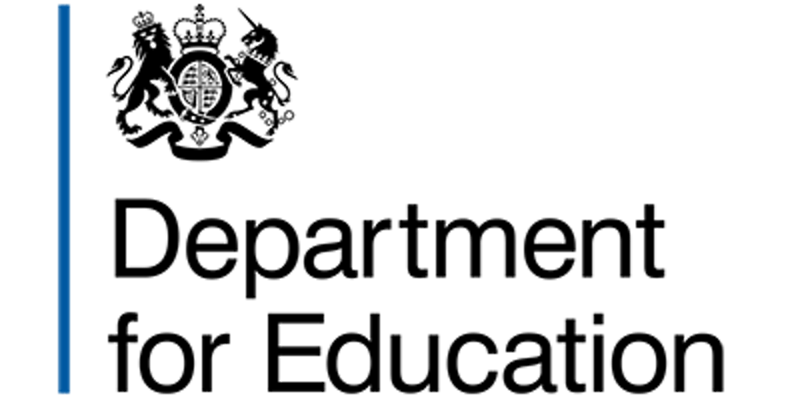 McLaren appointed to the DfE Framework
The Department for Education framework launched on the 30 November 2021 and McLaren has been appointed a key supplier based on our track record and experience in the education sector.
This appointment represents a step change in our targets, providing an opportunity to grow our portfolio of projects, increasing expertise and skill for the benefit of all educational institutions and projects.
Download Education brochure