Delivering real value to the public sector through collaborative partnerships
At McLaren, we have vast experience in delivering residential and mixed used buildings for sports and leisure, industrial & logistics, offices, and central government and local authorities.
We serve the public sector in several areas through framework agreements and standalone projects. Using joint venture partnerships, the McLaren Property and Living Development teams deliver a construction pipeline to public sector customers.
Creating impact, where it matters
14
major construction and development framework places secured since 2019
1000+
homes delivered through partnerships
£11.5m
of community initiatives managed in the Public Sector
15
major education projects delivered
Legacy is just as important as development. Site-specific community investment allows us to build long-term relationships in the local area with apprenticeship programmes, new jobs for local people, engagement with schools and curriculum support, and local fundraising for charity.

Construction Frameworks
McLaren are involved in 9 key public sector frameworks across the UK and have built strong workstreams with local authorities such as the London Borough of Barking & Dagenham, Basildon and Hackney as well as also strategically targeting new growth areas such as healthcare.
Construction Projects
McLaren is a top 50 Main Contractor in the UK covering 12 key sectors involving blue chip and public sector projects in new building construction, occupied environments and estate regeneration.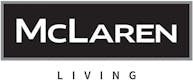 Development Partnerships
McLaren Living have created an agile partnership unique in the marketplace with a mix of one of the UK's leading construction companies, our property investment division and a newly formed team of public and private sector lenders. We can find the right solution for any residential or mixed-use development.
Spotlight on...... Be First, LB Barking & Dagenham
Be First, Barking and Dagenham's pioneering urban regeneration company, appointed McLaren to join their brand new development framework, estimated to be worth £1 billion over the next four years. The company, whose mission is to accelerate growth in the east London borough, has more than 44 projects in the pipeline and will use its framework to speed up the procurement process, to raise quality standards and reduce costs.
Click to visit our Be First partnership page