Last week British Land representatives and stakeholders joined our Aldgate Place project team to celebrate reaching the top of our Aldgate place residential project - British Lands first premium branded build-to-rent opportunity.
The Ceremony
The project team were joined by British Land special guests, Simon Carter, Chief Executive Officer, Stewart Kendall, Residential Director and Hilary Boyle, Senior Residential Development Manager.
The afternoon began with words from Stewart Kendall, Residential Director who highlighted the longstanding relationship between McLaren and British Land as Aldgate Place became the 27th project delivered by McLaren on behalf of British Land. Followed by Hilary Boyle, Senior Residential Development Manager, who praised the project team, project partners and consultants for their contribution to helping British Land achieve their sustainability target of net zero by 2030.
Closing with words from our Major Projects Managing Director, John Butten who echoed their sentiments.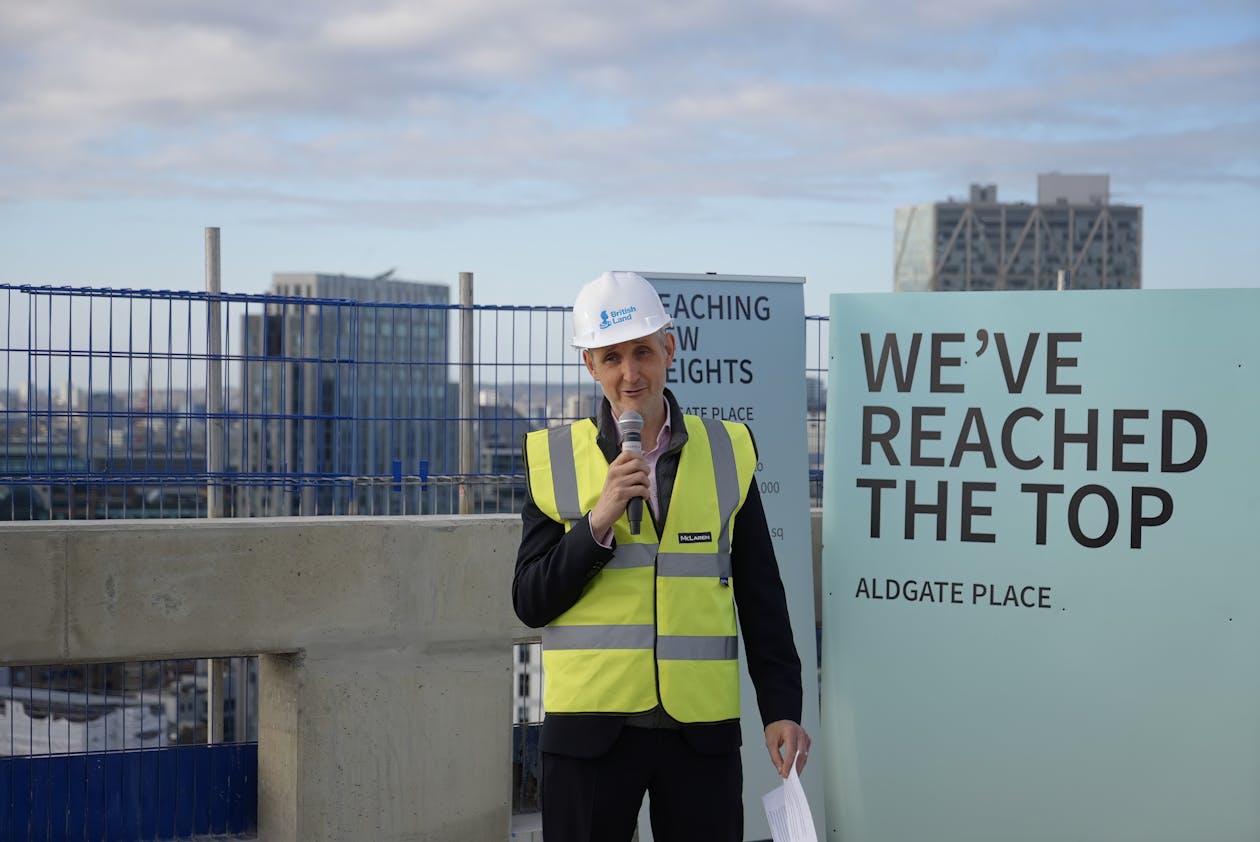 About the Project
Aldgate Place phase 2 is a mixed-use development.
The project comprises of 136,000 sq. ft, 26-storey build-to-rent residential building, offering 159 new rental homes. In addition to a 7-storey commercial office building across 19,500 sq. ft with an additional 8,000 sq. ft retail space.
This project has a special focus on biodiversity and wellbeing, targeting net zero carbon through tracking and offsetting our carbon footprint.
Through our work with British Land and Getjar the project team have reduced the amount of cement used in the concrete frame structure by 30% making a significant impact on the buildings embodied carbon.
136,000 sq. ft
Residential scheme
19,500 sq. ft
Commerical building