McLaren's North Road, Stevenage project team were joined by Wrenbridge and Bunzl representatives to celebrate the ground-breaking of the upcoming strategic employment site. Wrenbridge has appointed our South team to deliver three industrial warehouse units across 200,000sq ft of Grade A logistics space, as part of their scheme to create 1000 jobs in the Stevenage area.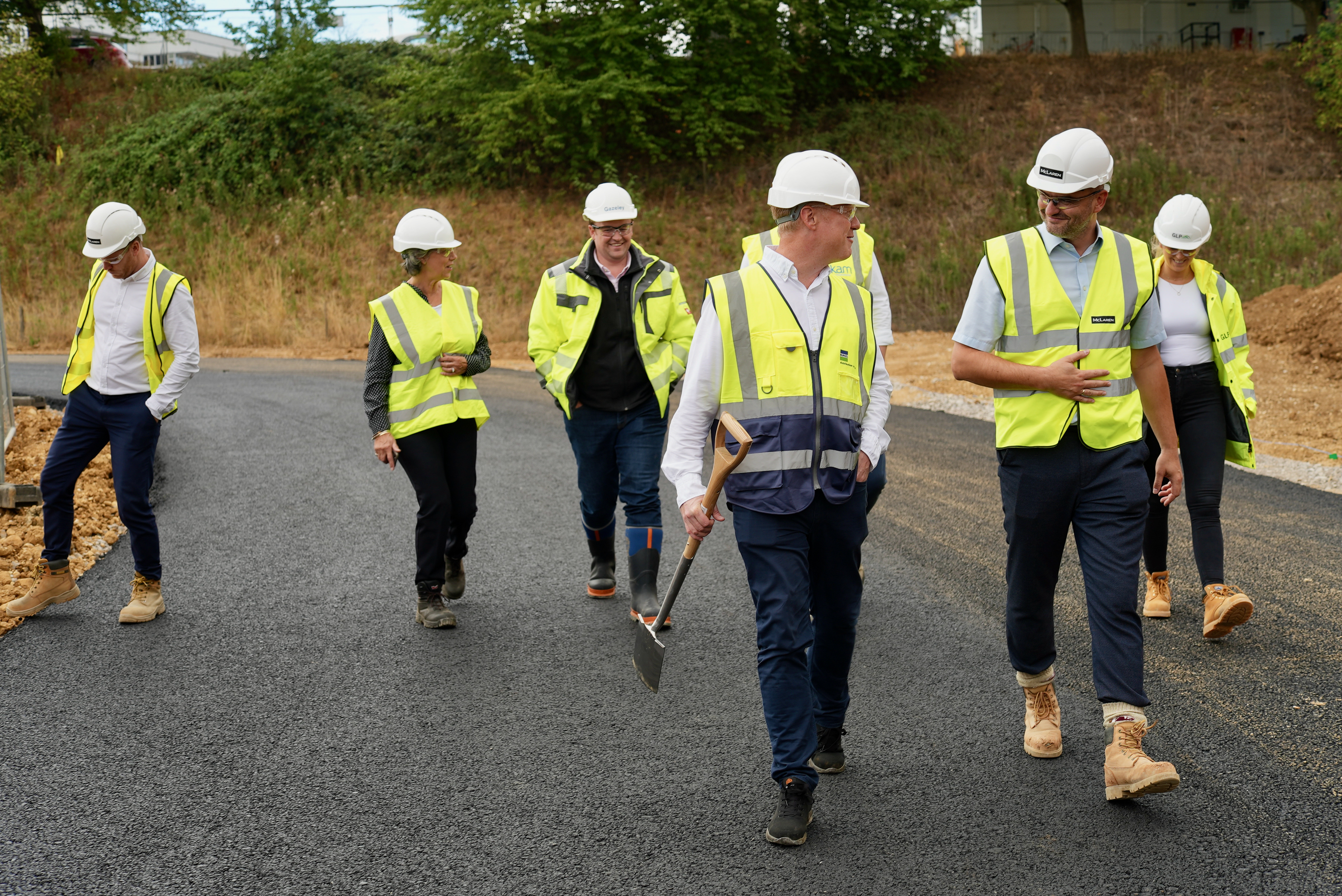 A special ceremony
Special guests included Wrenbridge Director, Jamie Garret alongside Bunzl Managing Director, David Mansfield & Pam Over the Galbraith Group Project Manager & James Atkinson GLP Project Fund representative. The celebration kicked off with David Mansfield & Pam Over breaking the ground, followed by a walking tour of the unit B footpath given by our Project Director, Krzysztof Klatka. The day closed back at the office with tea & sandwich for everyone to enjoy.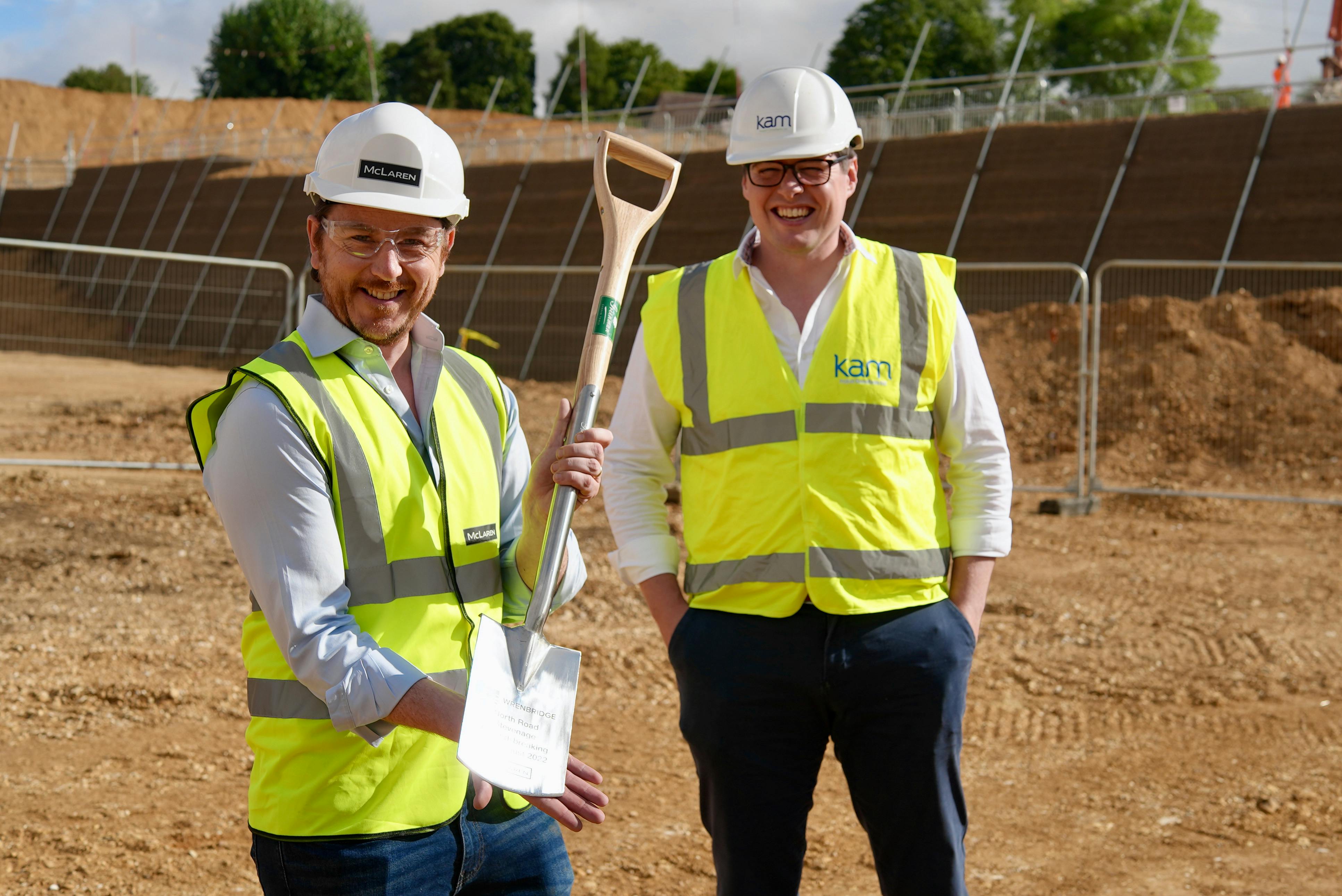 Patrick Murphy, McLaren's Operations Director, said: "We are delighted to have been awarded with the contract to deliver Wrenbridge & Bridges new grade A logistics space. We are looking forward to developing a top grade facility as the 200,000sq ft space will allow Wrenbridge to develop 700-1000 jobs within the Stevenage area, further stimulating growth in the local community."
More about the project
The development will include three industrial warehouse units with ground floor office accommodation, associated car parking and gated service yards with new signalled junctions, development of estate access road, associated landscaping within the site including an external landscaped exercise area to the south-west of site, and upgrades to the existing public right of way footpath.