Regenerating Wembley Park as part of Quintain's Framework.
As part of the 85-acre mixed-use regeneration of Wembley Park, led by the developer Quintain, McLaren has been awarded a number of contracts over the past five years.
McLaren first secured plot W03, known as Alameda, and plot W06, known as Beton and The Hive with completion dates phased throughout 2018 and 2019. Successful delivery led to the appointment of Plot NW09 and NW10, also known as Repton Gardens, which is currently in progress.
The transformation of Wembley Park will bring 8,500 much-needed homes to the borough, a third of which will be affordable and the majority available for rent rather than for sale.
Plot W03 - Alameda
Plot W03 is a mixed-use development comprising a 10-storey and 15-storey block, providing approximately 320,000 sq. ft of prime residential and retail space, with 340 new apartments and retail outlets located at ground level. The initial project included extensive site investigations, statutory services co-ordination and the diversion of a primary Wembley Estates road to make way for the substructure works. Construction works involved reinforced concrete frame, brickwork façade, offsite prefabricated bathroom pods as well as external works including a new roadway. Environmental initiatives involved the use of grey water harvesting to help dampen down dust and other materials on site.
The project met several complex logistical and interface challenges, given the proximity of the build to both Wembley Stadium and the SSE Arena.
Matt Voyce, Executive Director - Construction, Quintain said: ''We are delighted to have concluded the contract for W03. Our 85-acre development at Wembley Park is set to become the largest single build to rent site in the UK and seeing it evolve over the last decade has been a real privilege. We look forward to working with McLaren on these two pivotal plots adjacent to the National Stadium.''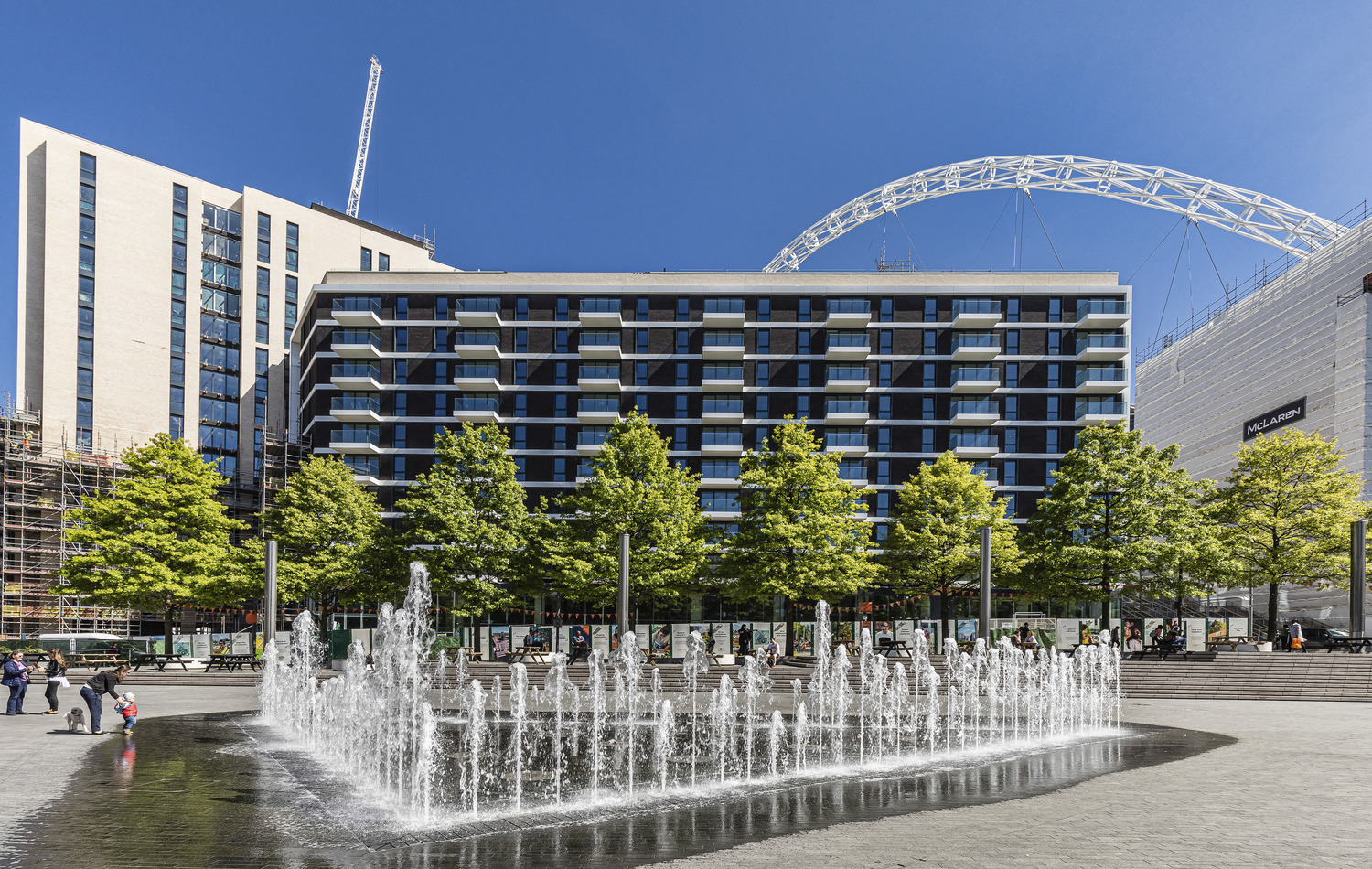 Plot W06 - Beton and The Hive
Plot W06 is a mixed-use development including the construction of a 150,000 sq. ft, nine-storey commercial office building and a 150 build-to-rent apartment block comprising 11 storeys. The office building completed in summer 2019, with the residential block finished in February 2020. The apartment building offers 115 units for BTR, and 35 as London Housing Bank units, supported by the Greater London Authority. The office building is designed to British Council of Offices standards and was fitted out to a Category A finish. The scope of works also included the realignment of part of Perimeter Way West, together with the installation of underground services.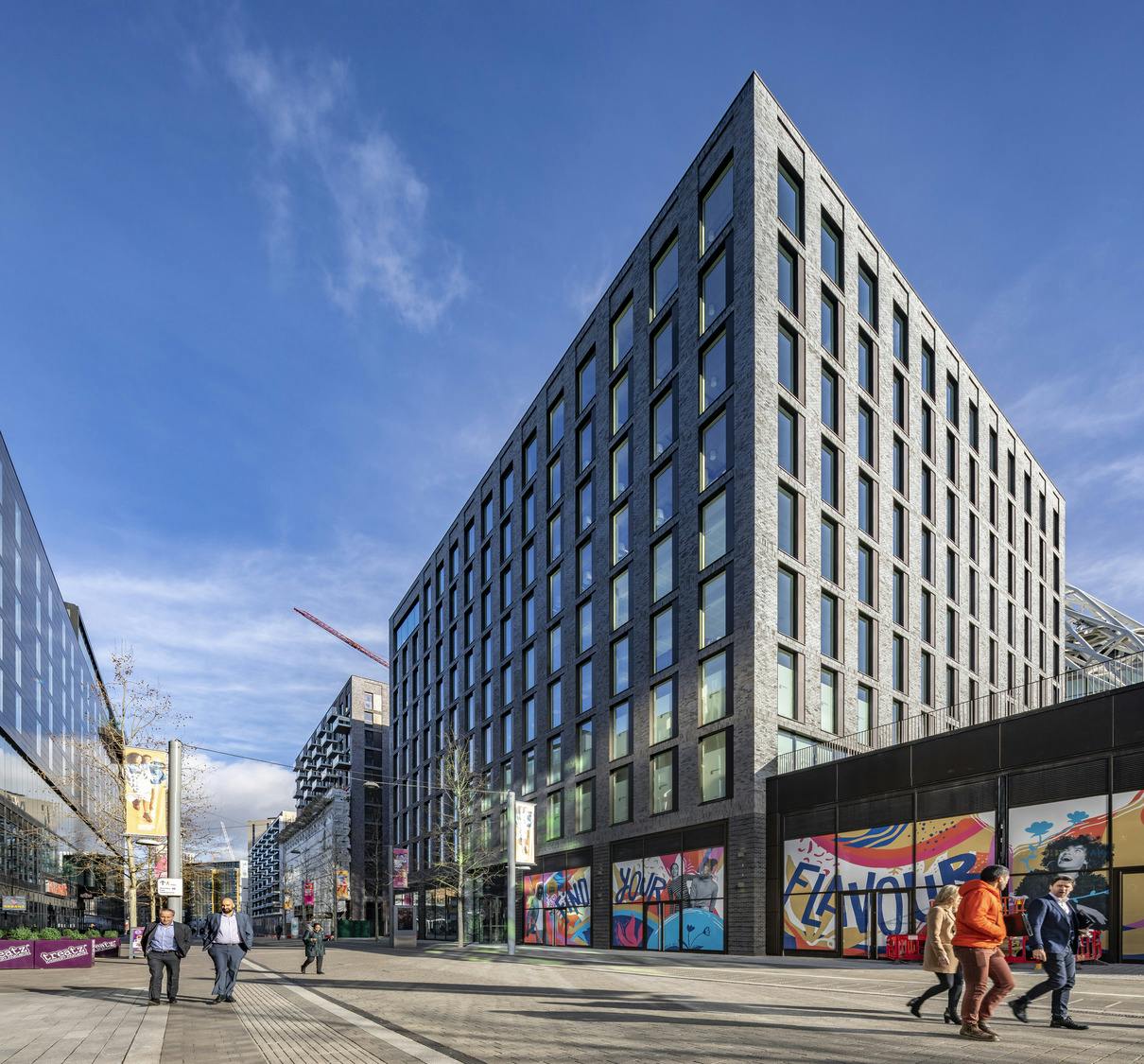 Plot NW09 and NW10 - Repton Gardens
Plots NW09 and NW10, known as Repton Gardens, are made up of three distinct blocks. In total, the plots will deliver 396 build-to-rent homes to be run by Quintain's rental management platform, 1,000 sqm of ground floor retail space and 1,200 sqm earmarked for a GP surgery.
The development will include 117 properties available for discounted market rent, which will account for nearly 30% of the net internal area of the residential provision. The NW09/10 development will also include a range of amenity spaces for residents including a large private landscaped garden at the heart of the site featuring a children's play area, secure parking spaces and cycle storage.
Main construction works are underway at plot NW09/10 and are due to complete in the summer of 2022.
Matt Voyce, Quintain's Executive Director of Construction, commented:
"We are delighted to have the McLaren team on board to deliver their fourth project at Wembley Park. We look forward to continuing the transformation of the 85-acre site by delivering thousands more homes, retail and office space and continuing our strong relationship with McLaren through our construction framework."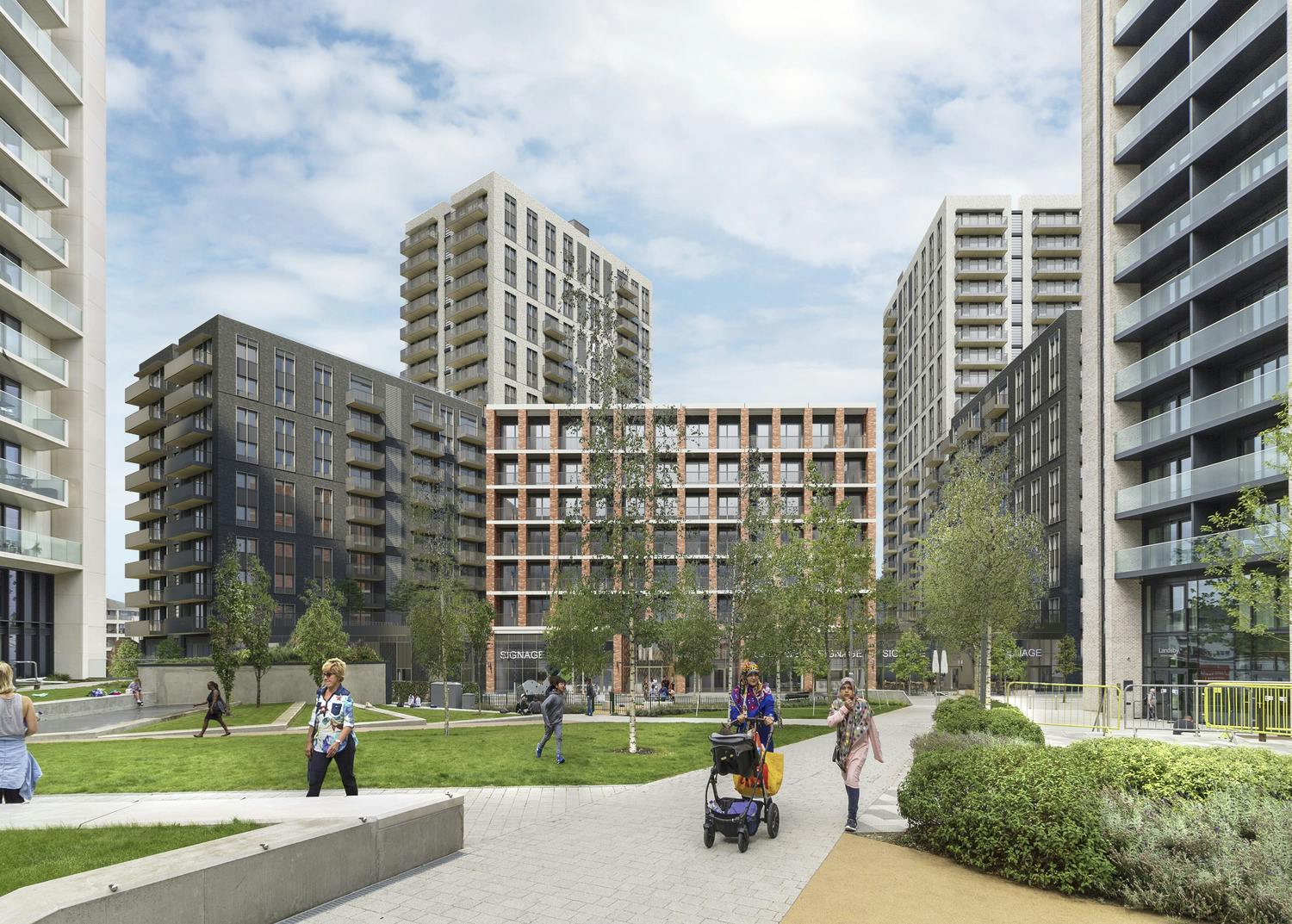 Leaving a legacy in the communities we work in
McLaren has been an active member of the Brent community since 2017, through its projects and its relationship with Quintain. Engagement with the local community has provided much-needed employment opportunities to Brent residents and McLaren remains committed to working with Quintain and the other contractors on the framework to develop better communities together.
Through its previous Wembley Park projects (W03 & W06), McLaren has recruited 24 apprentices and 17 local people into employment. Around 30% of those working on site have been Brent residents, a total of 147 people across both developments. Two apprentices were nominated for the Pride of Brent Award for their outstanding efforts during their placements.
Brent Council, Quintain and all four contractors working on the Wembley Park framework received an award at the Place West London Awards for Employment.
McLaren has participated in various community activities in Brent alongside Quintain, including the Considerate Constructors Scheme Big Build event with local primary school children, a hoarding art project with a local senior school, a DIY workshop (painting and decorating), a primary school playground refurbishment and a cycle safety event with the Metropolitan police.