Back in March 2020, our London team was selected by the Borough of Barking & Dagenham's development company, 'Be First', to launch their new framework with the Crown House A Project.
Located near Barking town centre in East London, Crown House is a residential scheme that will provide 169 affordable homes for the Barking and Dagenham community, delivered on behalf of housing provider, Be First. The scheme comprises a 19-storey high-rise building alongside 9 and 10-storey buildings. 
This exciting new development was successfully completed and handed over to Be First in May 2022.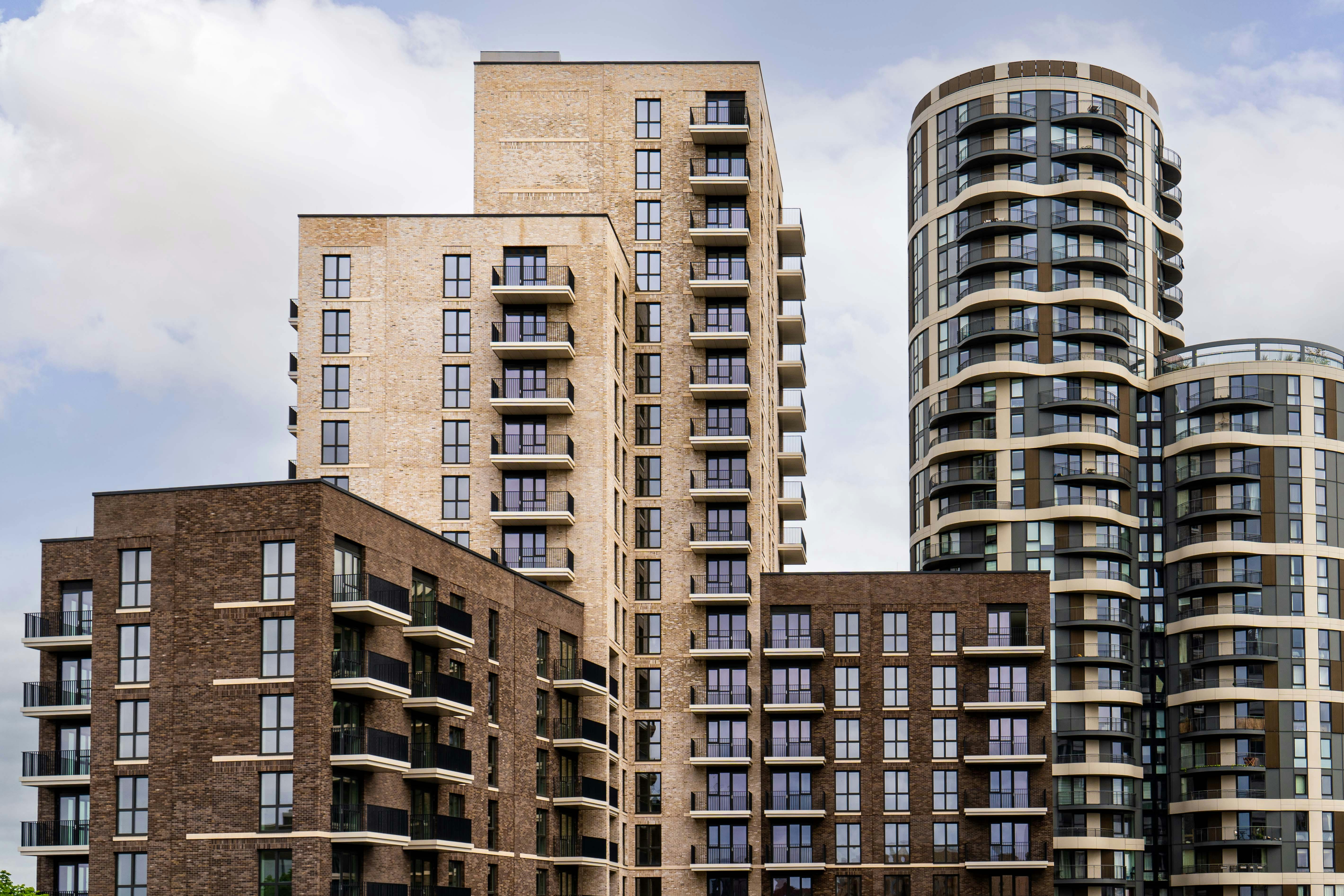 Working on a constrained site
The project team have overcome numerous challenges over the past couple of years. Having started on site just before the first COVID-19 outbreak, the team have worked hard to deliver the project on time and on budget. Working on such a constrained site presented numerous challenges which were overcome by employing modern methods of construction and looking for alternative ways of storing materials. The use of pre-cast columns saved emissions of 3.5tCO2e (Tonnes of CO2 equivalent), significantly reducing our environmental footprint.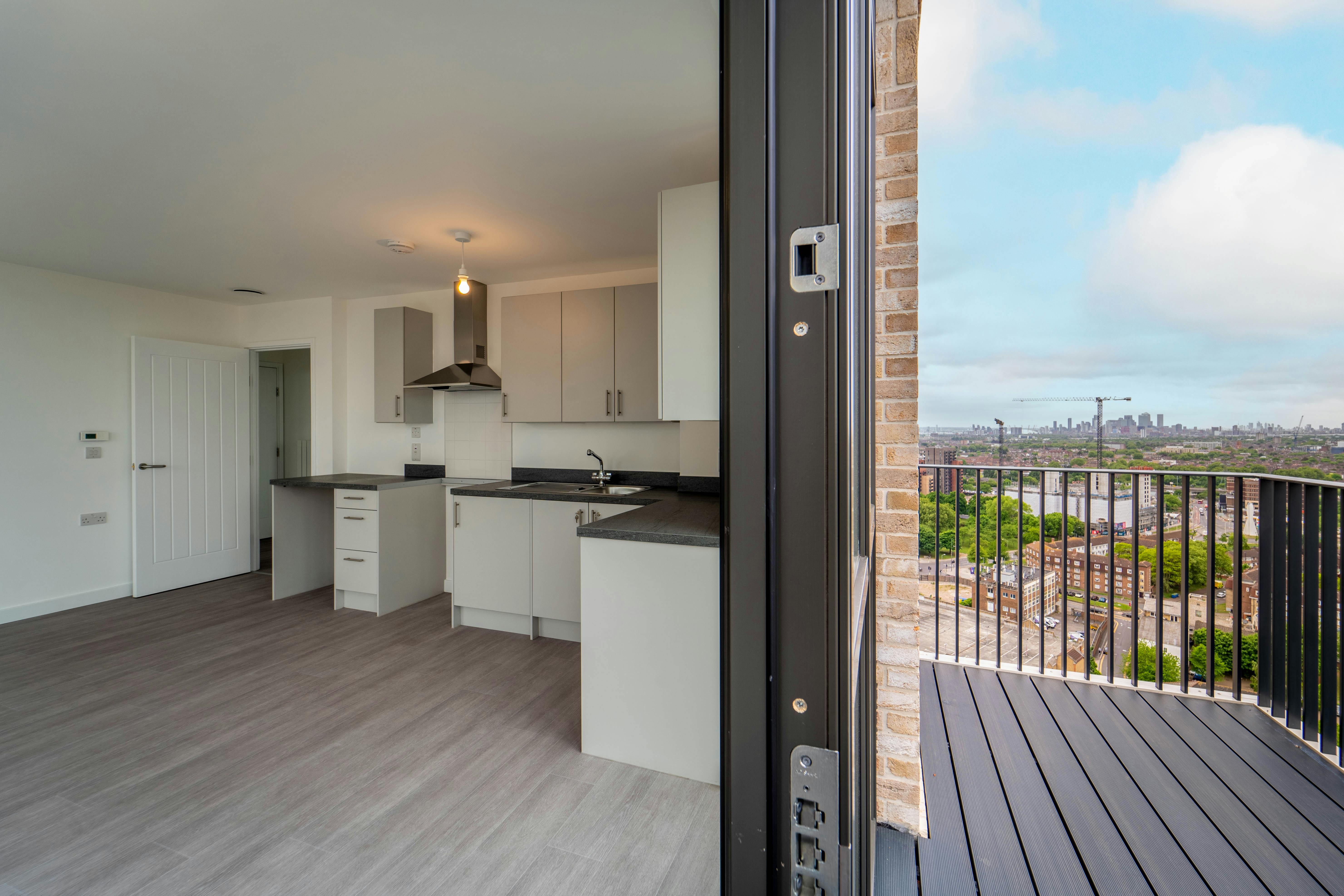 A successful project underpinned by local people
It was a priority for our customer that the money generated from the project remained in the local area. Our team went the extra mile to keep this promise by spending over £15.9 million on local suppliers and subcontractors.
160 local people benefited from employment and training initiatives throughout the project with over 39% of the project workforce drawn from the local community. We have also helped numerous residents access permanent employment in the industry by partnering with the Barking & Dagenham Job Shop.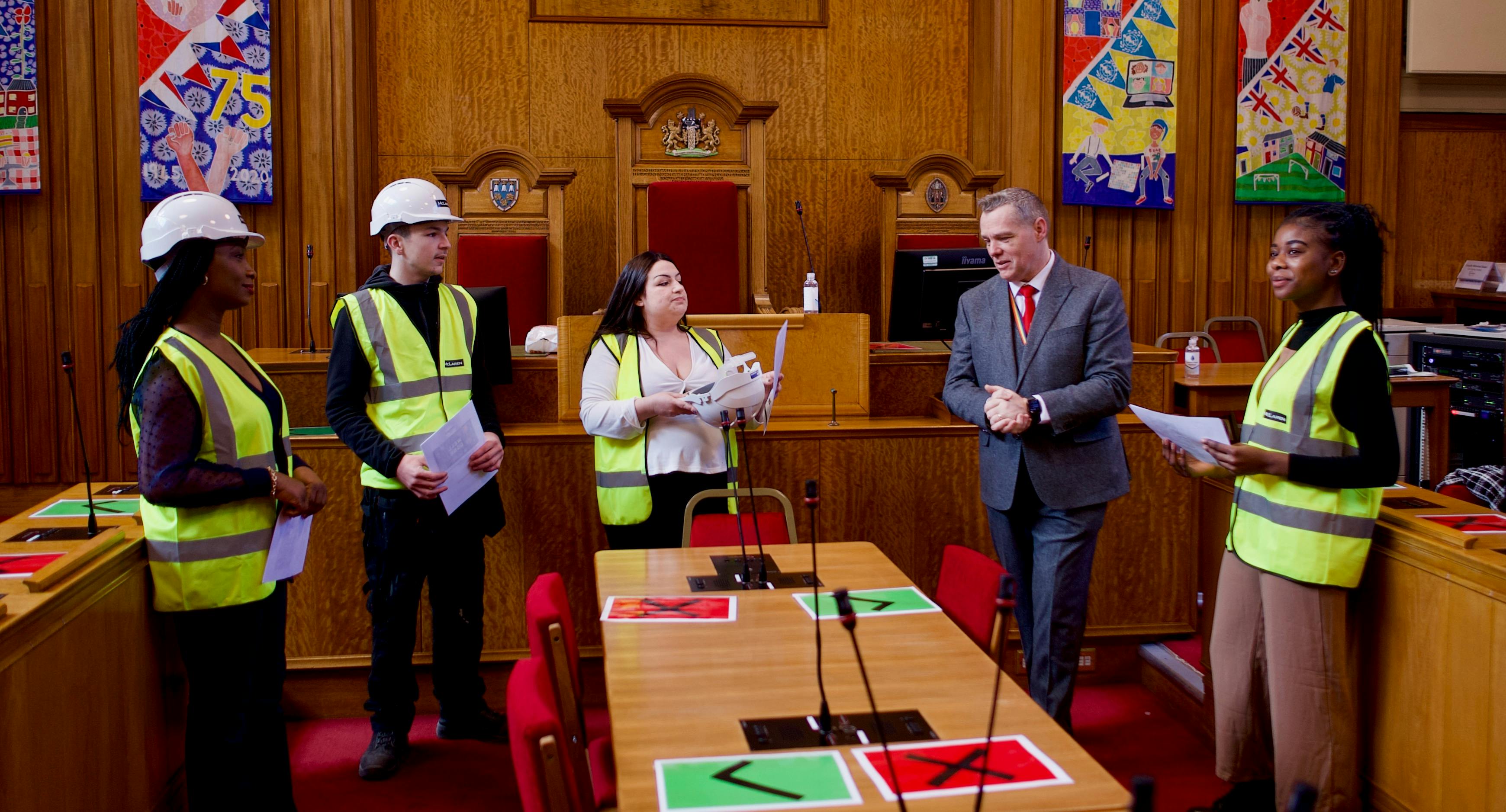 Site hoarding competition & Topping Out Ceremony - Eastbury Community School
The project team wanted the hoarding to stand out and truly represent the local community of Barking. Students from Eastbury Community School took part in a site hoarding competition with the winners announced at the end of March. A local artist replicated the artwork onto the Crown House site hoarding and the winning students were invited to join us on site to receive their prizes and witness how their artwork had come to life.
A note from our Managing Director Simon Phipps;
"This has been a really important milestone due to the fact it's our first project for Be First and such an important high-rise building for the Borough. It's also a project where we have really focused on modern methods of construction. The entire envelope comprises pre-cast façade panels, we've also used pre-cast columns, floors and prefabricated MEP elements amongst many other items across the build process to ensure as much of the building as possible is manufactured off-site.
I want to thank the Project Director and the rest of our outstanding team at Crown House for everything they've done to get us to this point, and now together we look forward to pushing on towards completion in 2022".