In the latest stage of their ongoing humanitarian campaign, the Plant and Hire Aid Alliance in partnership with our 214 Oxford Street project team are moving two 650kW generators from Central London to Eastern Ukraine, to power an essential water processing plant.
As standby generators, the two units have very low operational hours on the clock, making them ideal for redeployment in Ukraine.
The two 650kW generators were being replaced as part of the wider refurbishment of our 214 Oxford Street project owned by Ingka Investments that includes a new IKEA store, a new retail unit and conversion of the upper floors to offices to let, as well as keeping the existing Nike and Vans stores at Oxford Circus.
The generators were lifted down from the roof of the Oxford Circus store on Saturday 17th June, using a specially constructed crane. They will now be transported to Ukraine where they will be used to power vital local services in the city of Sumy. Together they are worth around £100,000, but the impact they will make is priceless.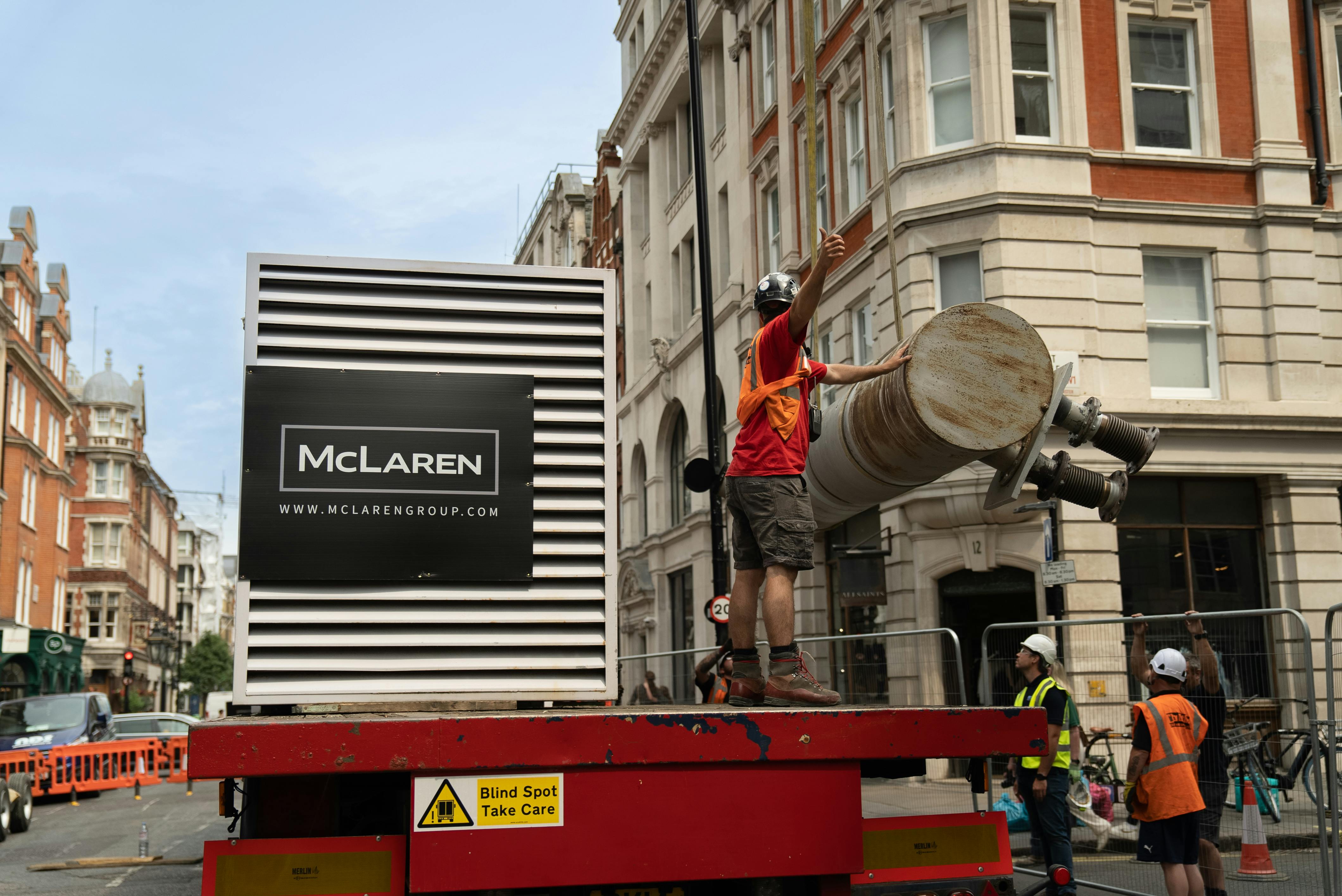 Where are the generators going to?
Sumy is a provincial town located in the north-eastern part of Ukraine, just 30km from the Russian border. During the initial stages of the conflict, Sumy played a crucial role as a defence point, but it was eventually overwhelmed and occupied by Russian forces for two months. Ukrainian forces were able to liberate the city, however, since then, Sumy has been subjected to daily missile attacks, resulting in frequent power outages.
Why are the generators needed?
Sumy has suffered significant damage to its infrastructure, including the plant responsible for supplying water and managing wastewater for more than 250,000 residents. The plant oversees an extensive network of 530km of water pipes and 340km of wastewater pipes. Without intervention, untreated water could be discharged into the River Dnipro, which serves as a water source for seven million people.
About the alliance
The Plant and Hire Aid Alliance comprises a collective of 55 companies operating in the plant and equipment rental sector. Since the onset of the conflict, this alliance has undertaken various initiatives, resulting in the delivery of over £2 million worth of aid to those in need. Working closely with Rotary International in Slovakia and Ukraine, the alliance leverages a network of 70 clubs to effectively coordinate the distribution of supplies to those most in need.