McLaren's King's Cross, R8 project team were joined by Argent VIPs Elliot Thiele-Smith, Development Manager and Chris Dent, Construction Director along with other key stakeholders to celebrate R8, King's Cross reaching its highest point of construction.
The Ceremony

The milestone was celebrated with a toastmaster guiding the afternoons events and delving into the historical importance of topping out ceremonies. Elliot Thiele-Smith, Development Manager for Argent LLP dedicated words of appreciation for the project team and the progress made on site.

McLaren's Managing Director for Major Projects, John Butten made a speech, before inviting Chirs Dent, Construction Director for Argent LLP and Elliot Thiele-Smith, to complete the concrete pouring and receive the ceremonial trowel gifted by Paul Heather, McLaren's Group Managing Director (Construction- UK).
More about the project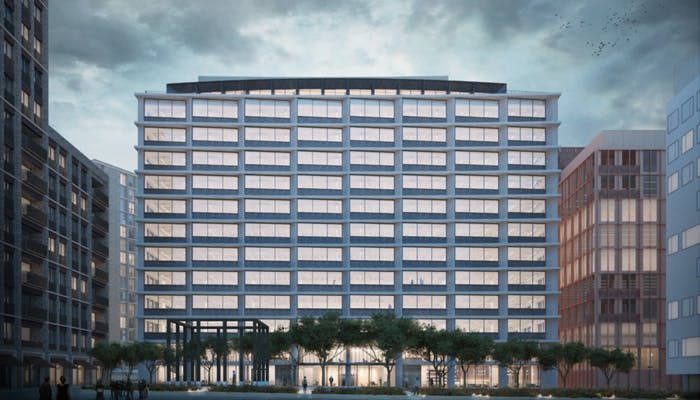 347,588 sq ft
Mixed-use space
263,398 sq ft
Commerical space
Located in King's Cross, R8 follows on from the successful completion of Luma R3 delivered in 2021.

R8 will create a 347,588 sq ft mixed-use hub within the northern part of the Kings Cross Masterplan. The scheme is comprised of a thirteen-storey commercial block offering 263,398 sq ft of commercial space along with a second thirteen-storey residential building offering 72 modern apartments with a two-storey podium and shared basement. 

The buildings will be connected by a two-storey business hub on the lower levels, this space will offer a range of office working, meeting and event space, designed to support the local business and residents. 
More images from the event