The McLaren team has successfully completed Hoxton Hotel - Ennismore's fourth hotel in the UK.
Delivered on behalf of Ennismore, the Hoxton are a series of open house hotels inspired by the diversity and originality of the streets and scenes that surround it.
94,431 sq. ft
Hotel scheme
Located in the western end of Shepherds Bush Green, the 94,431sq. ft boutique style hotel provides 237 guest rooms with extensive and intricate communal areas, including a restaurant, bar, and business centre, which has been adopted by the neighbourhood as a place to socialise and conduct business.
Works included the demolition of the 1950s Threshold and Union House former office building, removal of the surface car park to build the 237-bedroom hotel.
Hand Laid brick Façade
The facade was delivered in traditional brickwork using over a quarter million bricks.
The team underwent a six-month planning and selection process, looking at twenty-four different sample panels and windows.
The final brick results were achieved using three different brick blends: a grey blend containing two different bricks, a red blend containing three blends and top light grey blends.
The team used 209 Crittall style punch windows across the hotel, maximising the light, and views from the outside.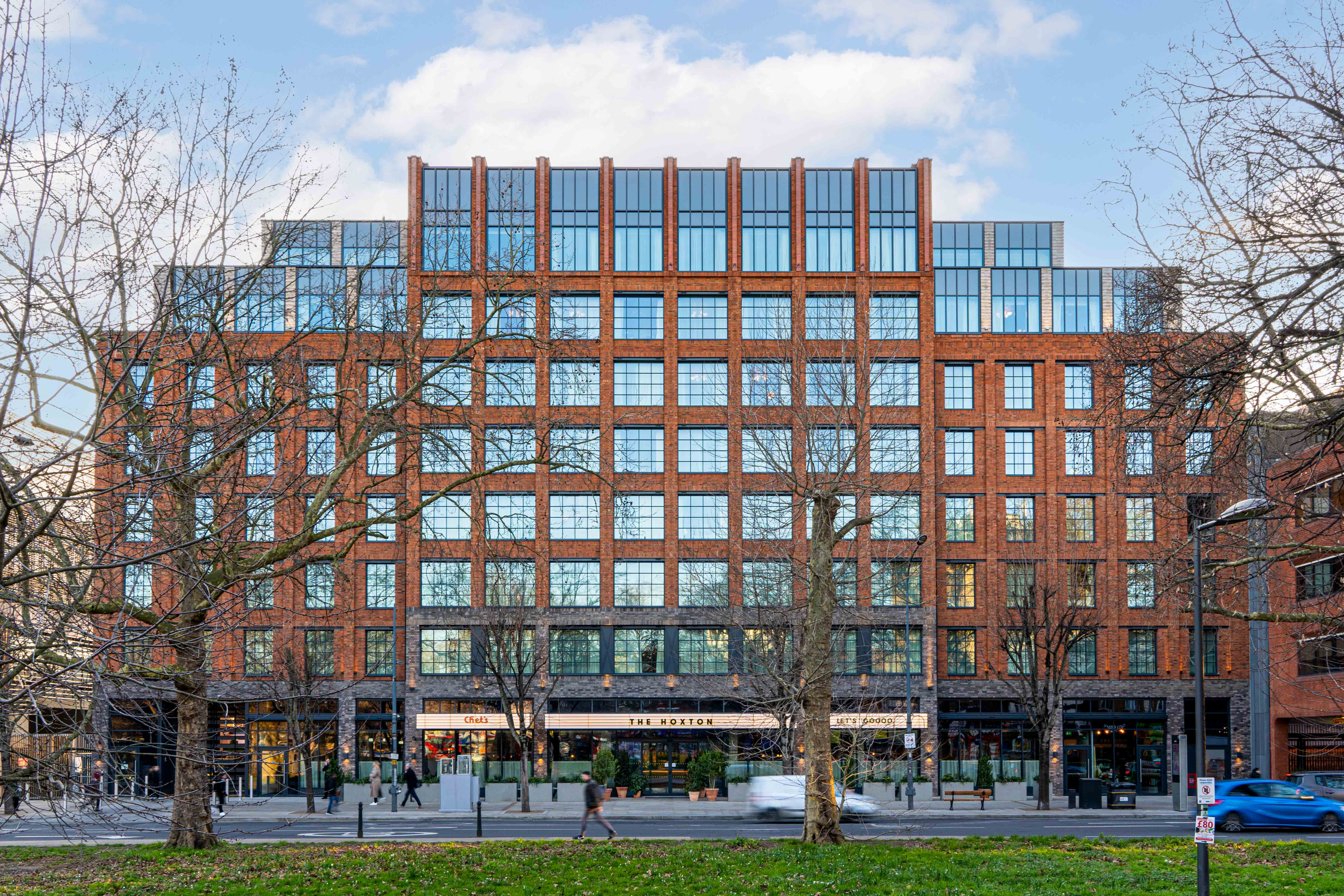 Additional key features
The façade is detailed and is a mixture of hand laid brickwork, curtain walling and a variance of punched windows of varied sizes.
The development includes low-energy, efficient light fittings throughout that are simple and intuitive to control and complement the interior design approach.
The space heating and cooling within the hotel are provided by Air Source Heat Pump systems, through the adoption of variable refrigerant flow (VRF) system.