McLaren Construction has secured over £240 million in the London commercial and hospitality sectors since the onset of COVID-19, despite recent challenges in these marketplaces due to the vigorous restrictions on inner-city workplaces, and hotels being completely closed for the majority of the past 12 months.
Our London team is now at varying stages of delivery or early collaboration for these five highly important projects, working with key customers that are committed to this City for the long term.
Darren Gill, McLaren London's Managing Director said: "Our recent project wins in the commercial and hospitality sector are testament to the resilience of our people, who have worked tirelessly despite the last year's challenging climate. We look forward to working closely with our customers and supply chain partners to deliver these fantastic projects on programme and to the highest of standards".
Hospitality
The Hoxton, Shepherd's Bush
Two new contracts have been secured in the hospitality sector – firstly, the exciting new Hoxton Hotel in Shepherd's Bush located on the west side of Shepherd's Bush Green. This new 237-bedroom hotel will be Ennismore's fourth in the UK and will include a restaurant and a bar.
Hammersmith and Fulham Borough Council has granted planning permission to demolish the 1950s Threshold & Union House former office building. McLaren partnered with Ennismore to deliver this £35m hotel after completing the enabling works package.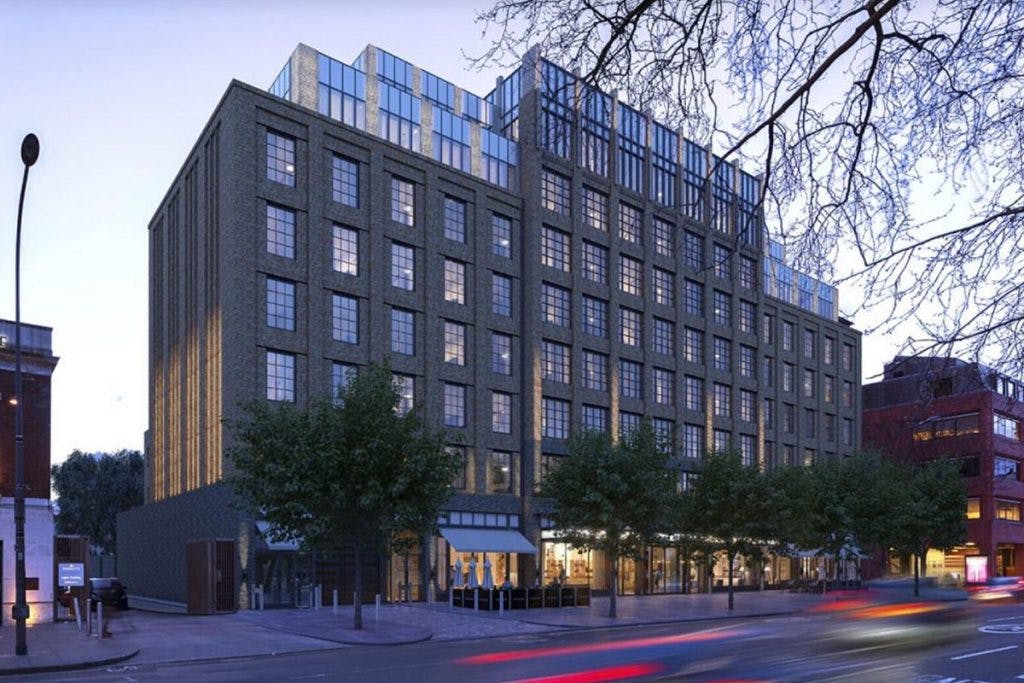 RIU Plaza, Victoria
And secondly, world renowned RIU Hotels & Resorts is entering the UK market with their first UK hotel in the heart of London, located in Neathouse Place, right next to Victoria. RIU is currently the world's 35th ranked chain, one of the Caribbean's most popular, the 4th largest in Spain in terms of revenue, and the fourth largest in number of rooms.
Our team have started on site already to deliver this new hotel comprising a total of 441 rooms, through refurbishment operations that embrace the latest tools and solutions for efficiency and sustainable construction in the heart of London.
The new 4-star hotel will be part of RIU's city brand called RIU Plaza, prioritising an optimal blend of style and comfort in the design.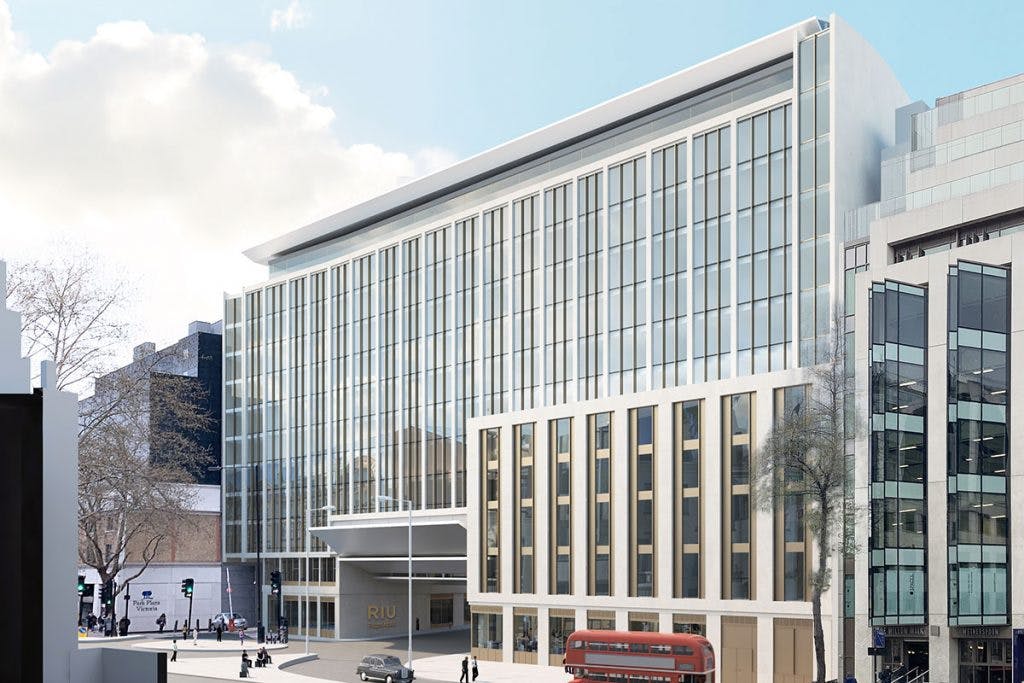 Commercial Offices
We have also been awarded three new commercial schemes last year which are well underway: 50 Eastbourne Terrace, a modern six-storey office complex in Paddington; The Hub, a two and a half-storey set-back roof extension to a commercial building by Victoria station; and 58-60 Berner's street, an office-led development near Oxford street.
Eastbourne Terrace
Designed by Sheppard Robson, Yard Nine have appointed McLaren to redevelop 50 Eastbourne Terrace, creating a new modern six-storey office complex with retail units and restaurants allocated on the ground floor. In addition, seven new, four-storey homes are being built on Chilworth Mews, all directly adjacent to the major new Crossrail station in Paddington.
McLaren are developing a two and a half-storey set-back roof extension to The Hub, a key commercial building by Victoria station, on behalf of Gaw Capital. Works also include the refurbishment of the existing structure of the building, alongside ground floor public realm enhancements, including shops and restaurants.
"We are delighted to be working with Yard Nine to deliver the major redevelopment of 50 Eastbourne Terrace. With the project being located in the heart of Paddington and surrounded by residential, retail and commercial buildings, this has created some very complex logistical challenges. However, with a combination of utilising modern construction methods, innovative thinking and our can-do attitude, we continue to deliver the project on programme whilst minimising the impact to local businesses and communities."
Neil Smith Operations Director – Eastbourne Terrace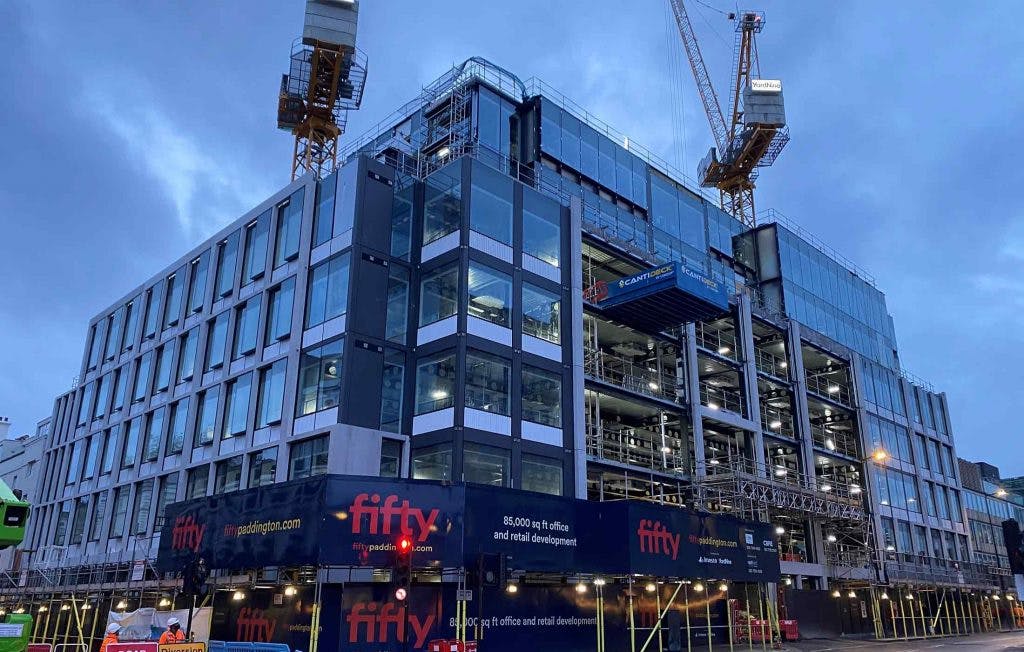 The Hub, Victoria
Our customer Gaw Capital is developing a two and a half-storey set-back roof extension to this iconic commercial building by London Victoria station. This is all in addition to undertaking a challenging refurbishment of the existing structure whilst working in a live environment.
The ground floor public realm will be remodelled and enhanced, opening up the currently covered Colonnade Walk to create a bright and welcoming area lined with shops and restaurants as well as new hard and soft landscaping.
Central Square will be transformed to include a new office entrance for the new office floors and improved public facilities.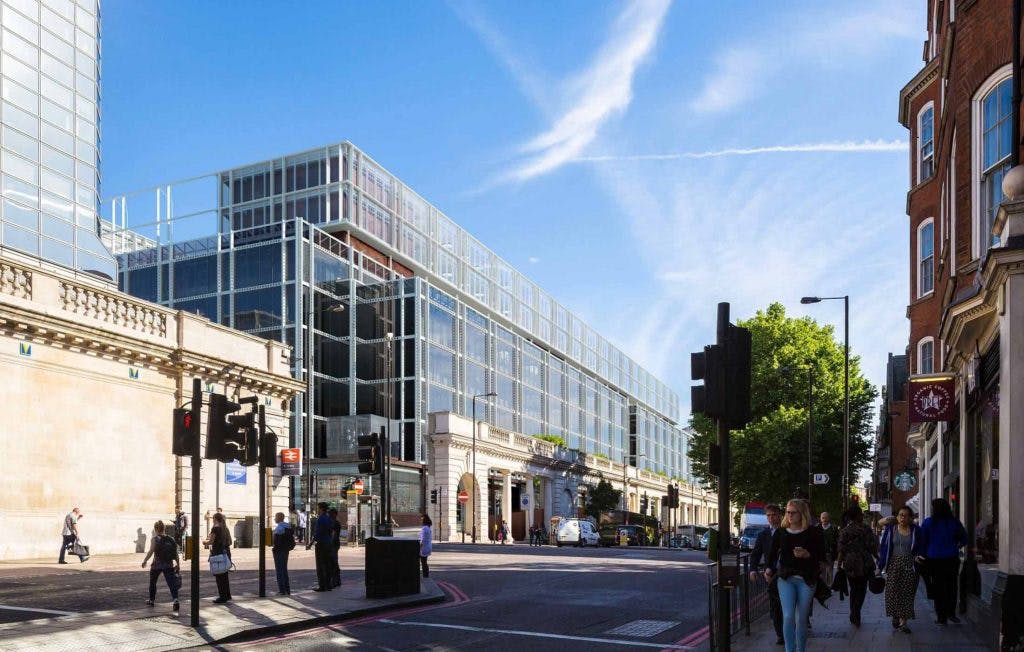 58-60 Berner's Street
Located by Oxford Street, 58-60 Berner's Street will create an important new mixed-use development to accommodate flexible retail, a restaurant on the lower ground and part of the ground floors, and office space on all upper floors.
The site includes combining 58-60 Berners Street, 14-17 Wells Street, 13 -15 Eastcastle Street and 1 Wells Mews to provide approximately 7000m² of floor area in the new development.
As normality slowly returns, McLaren continues to deliver fantastic projects across the nation and abroad, with a strong pipeline secured over 2021 and 2022.