The circular economy is not integrated and ready to work at scale in the construction industry – but a cladding remediation project recycling window glass in north London aims to change this.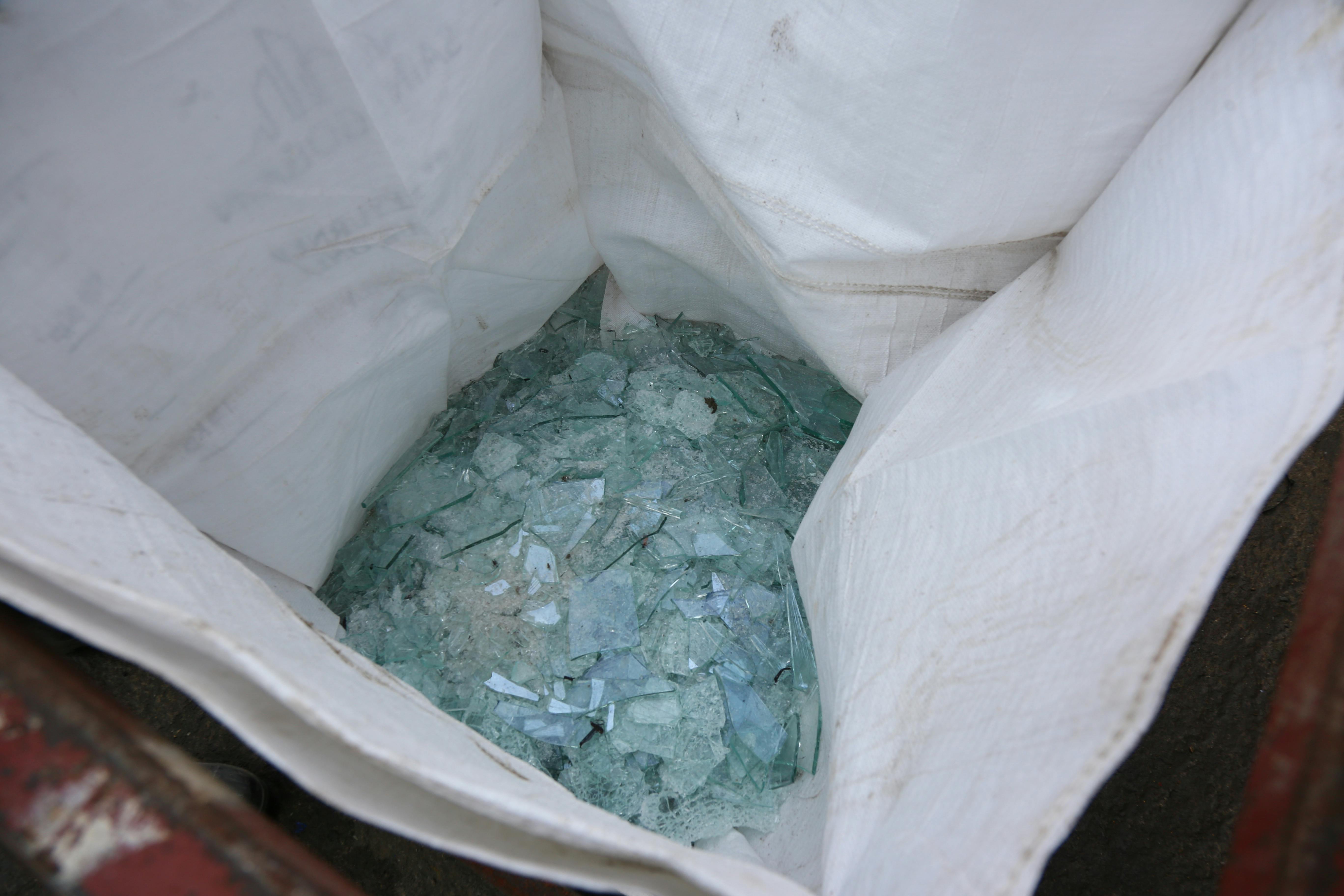 If we want to use fewer virgin resources and meet demand for low-carbon materials, in line with the principles of the circular economy, we need to get end-of-life materials back to manufacturers. We can't expect building supplies with a high level of recycled content otherwise.
The circular economy involves reusing, repairing, refurbishing and recycling existing materials and products for as long as possible to extend their life cycle. 
The end goal is to retain the value of materials and resources indefinitely, with no residual waste at all.
Campaign organisation Circle Economy estimates that shifting from a linear to a circular economy could reduce global greenhouse gas emissions by 39% and virgin resource use by 28% by 2032.
Remediation project aims to recycle windows
In construction, the primary issue is that the circular economy is not integrated into our processes or ready to work at scale. However, policies such as the London Plan 2021 require development to promote circular economic outcomes and aim for zero waste.
On Chalcots Estate in the London Borough of Camden, at McLaren Construction we are carrying out refurbishment works to remediate cladding. 
The project includes the replacement of 3,496 windows, which has provided us with an opportunity to implement closed-loop recycling.
It is an established principle in the industry that steel should be considered for reuse in the first instance; these windows are made of aluminium and glass, however, making it complex to reuse them and prevent waste.
In many instances the materials have exceeded the end of their design life, and need to be replaced with new systems and products that provide more advanced building performance. The need to do so is usually identified during the dilapidations process.
In principle, both aluminium and glass are infinitely recyclable; but there are problems, both in terms of where materials need to go geographically to be processed and in keeping them uncontaminated.
When it comes to the former, recycling infrastructure is only available in certain locations in the UK, and manufacturers are unlikely to be near construction sites. 
However, our existing suppliers connected us with Alutrade in Birmingham, which has a mature process for processing end-of-life aluminium.
Glass recovery difficult despite advantages
Processing glass was not so simple. End-of-life building glass is rarely recycled at scale into new products, and is instead usually downcycled into glass bottles or repurposed as aggregate in road construction.
While these options are better than disposal to landfill, the most effective route is closed-loop recycling to produce new, similar glass products.
Using crushed recycled glass – known as cullet – in manufacturing has significant advantages. 
Melting cullet requires 30% less energy than melting the primary raw materials, by lowering the melting point – and it preserves natural resources and biodiversity too: a tonne of cullet saves 1.2 tonnes of primary raw material, of which 850 kilograms is sand.
In September 2021, Saint-Gobain – which is manufacturing the new glass being installed on the estate – was using less than 1% post-consumer cullet in the UK. 
This figure now stands at 2.8% due to local-scale residential recycling, but the firm's target is for more than 25% by 2050.
Material must remain uncontaminated
Recycling window glass, however, presents a number of challenges. First, it must be monolithic – a single piece constructed of consistent thickness in a single-, double- or triple-glazed pane, whether standard float glass or toughened glass.
It can have a solar control coating, but glass that has a film applied after manufacture or is laminated, including fire-resistant glass, is not yet widely recyclable, despite being commonly used.
This is because the plastic layer or interlayer forms a strong adhesive bond and needs to be separated from the glass cullet. 
Current technology cannot separate this type of glass and maintain the quality required for remanufacture.
Glass needs to remain contaminant-free – segregated from other waste – if it is to be remanufactured. To recover it successfully would, however, mean dismantling buildings, consistent with the move to retrofit and refurbishment rather than traditional demolition where glass is treated as mixed waste.
Early engagement is therefore important. A demolition contractor might be appointed long before the main contractor, and once the price and programme are agreed it is hard to weave in alternative options.
Clients and consultants must engage early with suppliers to understand what can be done with end-of-life materials, and plan for this in the programme as soon as they can.
Historically, costs for recycling glass are high. Transporting it in whole units, uncontaminated, across the UK is expensive, difficult and emits carbon. 
A processing facility local to the construction site could be used to turn the glass into more easily transportable cullet that can be collected by the manufacturers on return journeys once they have unloaded their deliveries.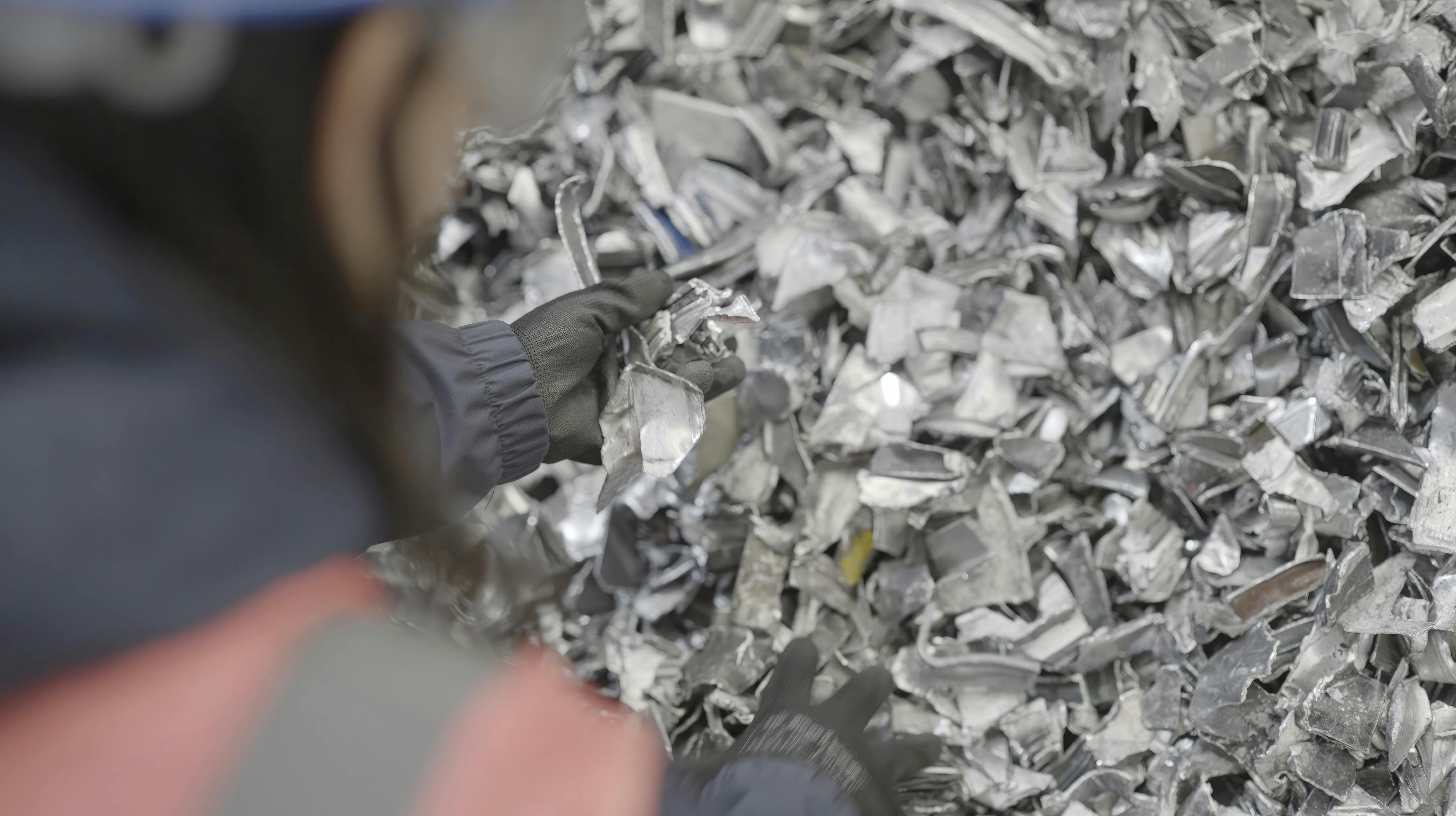 Deglazing reduces carbon significantly
We have addressed these challenges in refurbishing the Chalcots Estate by deglazing windows individually, given that this is the safest and most suitable methodology for removal in an occupied building. This, therefore, gave us a unique opportunity to recycle.
The windows are then taken to a central waste point. Segregated skips for glass are provided on site by waste management company Powerday, which it collects and takes to its processing hub in north London.
A glass crusher provided by Saint-Gobain then turns the sheet glass to cullet, bags of which are picked up from the processing facility by Saint-Gobain for remanufacture into new float glass – the type from which most modern windows are made – at Eggborough in North Yorkshire.
Each tonne of glass cullet dealt with in this way saves 700kg of carbon. Our audit calculated that 90 tonnes of glass and 200 tonnes of aluminium would be put through the circular economy.
This would save 63 tonnes of carbon from the glass alone, equivalent to heating and powering 24 homes for an entire year.
The approach contributes to meeting our 2045 target to be net zero in scope-3 emissions under the Greenhouse Gas Protocol – that is, the emissions that come from along our value chain, with the exception of purchased energy.
For the wider construction industry, it offers a model for recycling from refurbishment, and is a first stage in developing capacity and scalability in recycling.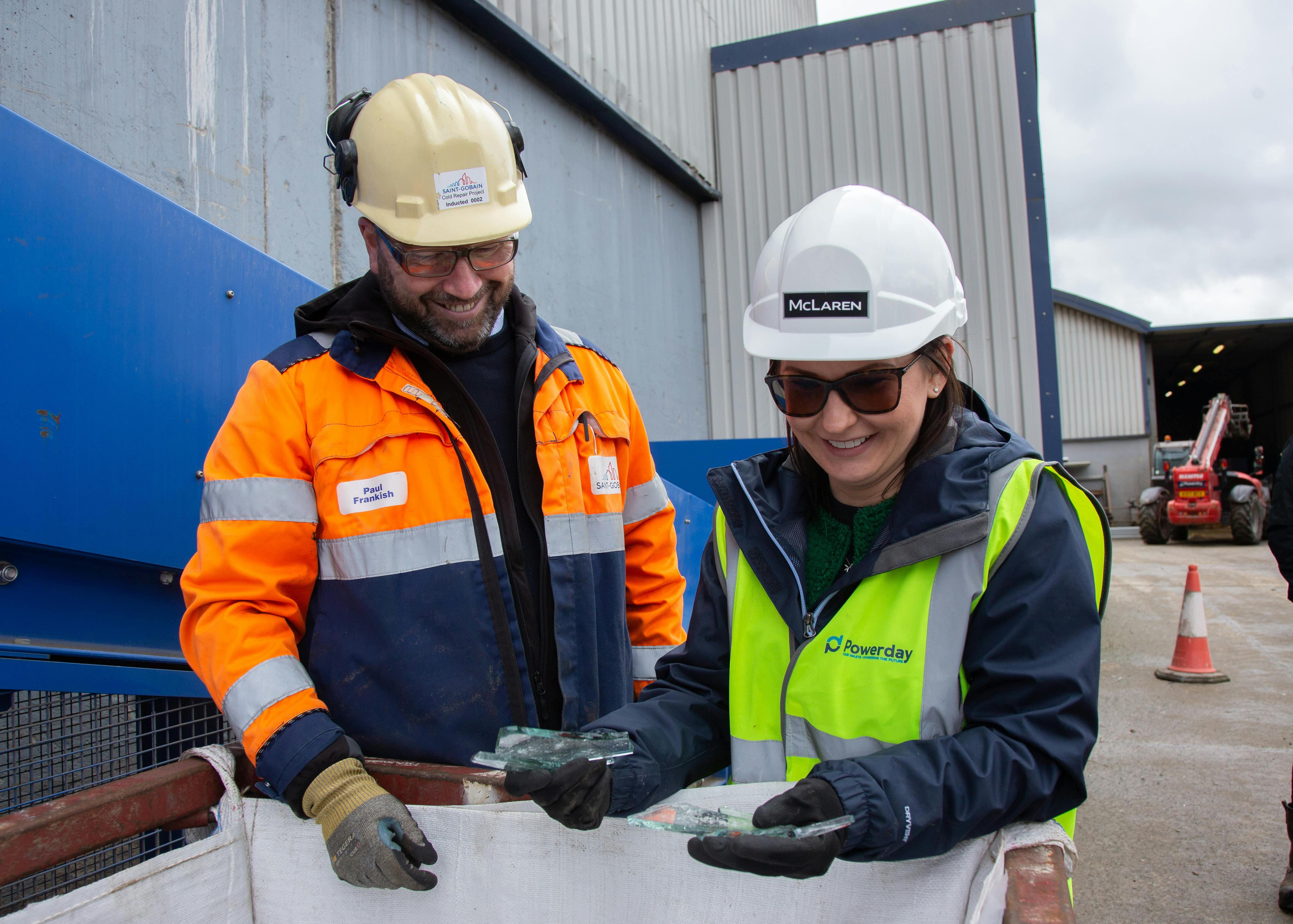 Enabling increased recycling capacity
More regional processing facilities would be an obvious next move. For another step change in capacity, we need manufacturers to look at the way that glass with films applied afterwards or lamination can be recycled, given that this represents a large proportion of post-consumer material.
If we can scale up this approach to get more end-of-life material to manufacturers then there will be more investment from the industry, wider availability of low-carbon materials and significant cost efficiencies.
We have demonstrated on this pilot project that glass recycling is now a probability, not just a possibility.
Refining the process before working on other schemes, we are reporting on glass removed and cullet recycled on a monthly basis and sharing lessons learned. We anticipate rolling the process out on other projects in the autumn.
It is now up to the industry collectively to push closed-loop, circular economic principles, encouraging investment from manufacturers and connecting the supply chain where required. We have to look at each and every piece of waste with these principles in mind.