Commercial real estate investor and developer, Firethorn Trust and McLaren Construction have broken ground at the Sherburn42 development, which will see the creation of 660,000 sq. ft of logistics warehousing space in North Yorkshire.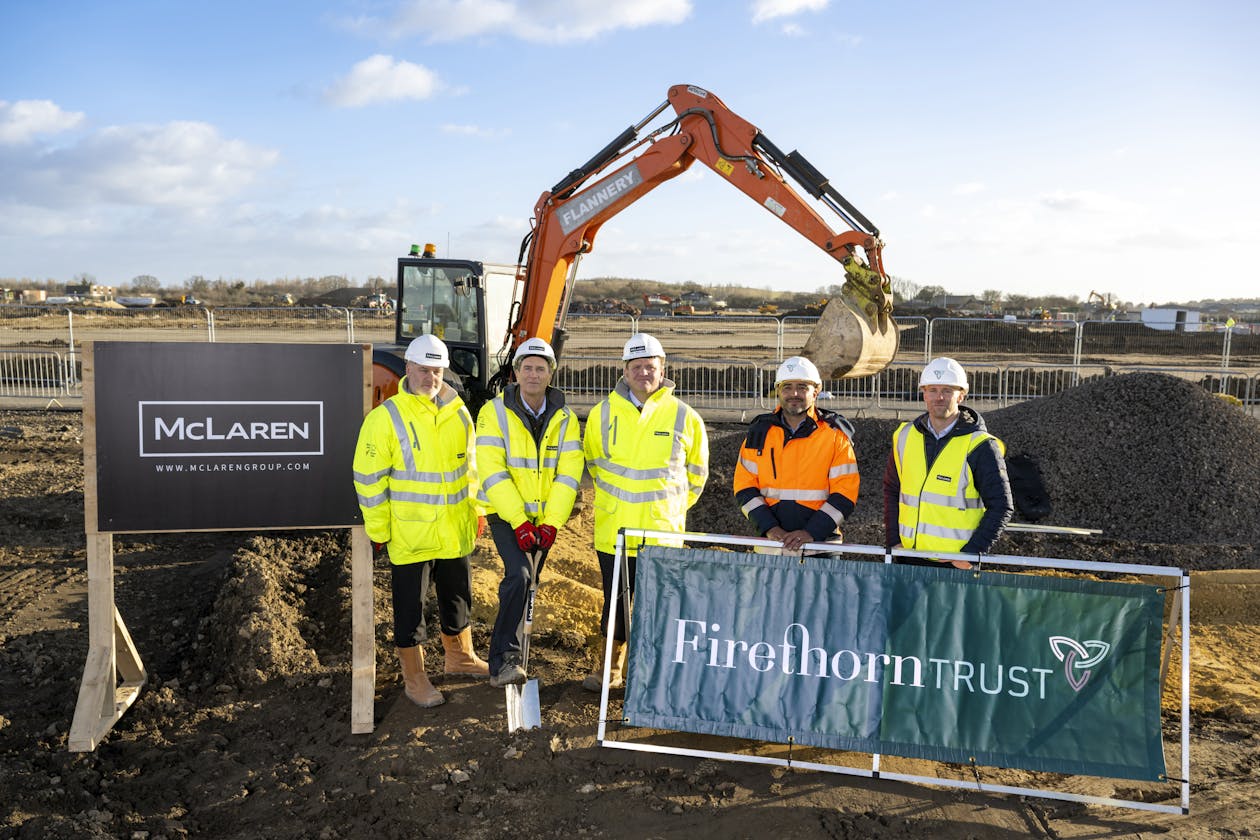 Sitting adjacent to the Sherburn Enterprise Park in Leeds, the 37-acre scheme is being delivered by McLaren Construction Group and will be ready for occupation from Q3 2023.
Comprising four highly specified Grade-A industrial units, ranging from 57,750 to 280,000 sq. ft, Sherburn42 will be accredited by the UK Green Building Council for its net-zero carbon construction, with a design that looks to help occupiers reach their own operational sustainability targets.
Rated BREEAM 'Excellent' and 'WELL-ready', the enhanced specification also features full PV coverage and LED lighting to offices, in addition to existing and future EV charging capabilities. Benefiting from up to 4MvA power, plans include eaves heights of 15m to haunch, 11 ground-level access doors and 633 parking spaces.
Paul Martin, Development Director at Firethorn, said: "It is great to see work now underway to deliver this market-leading development, which we believe will offer a smart and sustainable solution for businesses looking to expand their operations.
"With excellent transport links across road, rail and sea, we look forward to bringing this scheme forward with McLaren over the next six months, as we work to further enhance connectivity within the region, boost the local economy, and improve the availability of modern and sustainable warehousing solutions across the UK."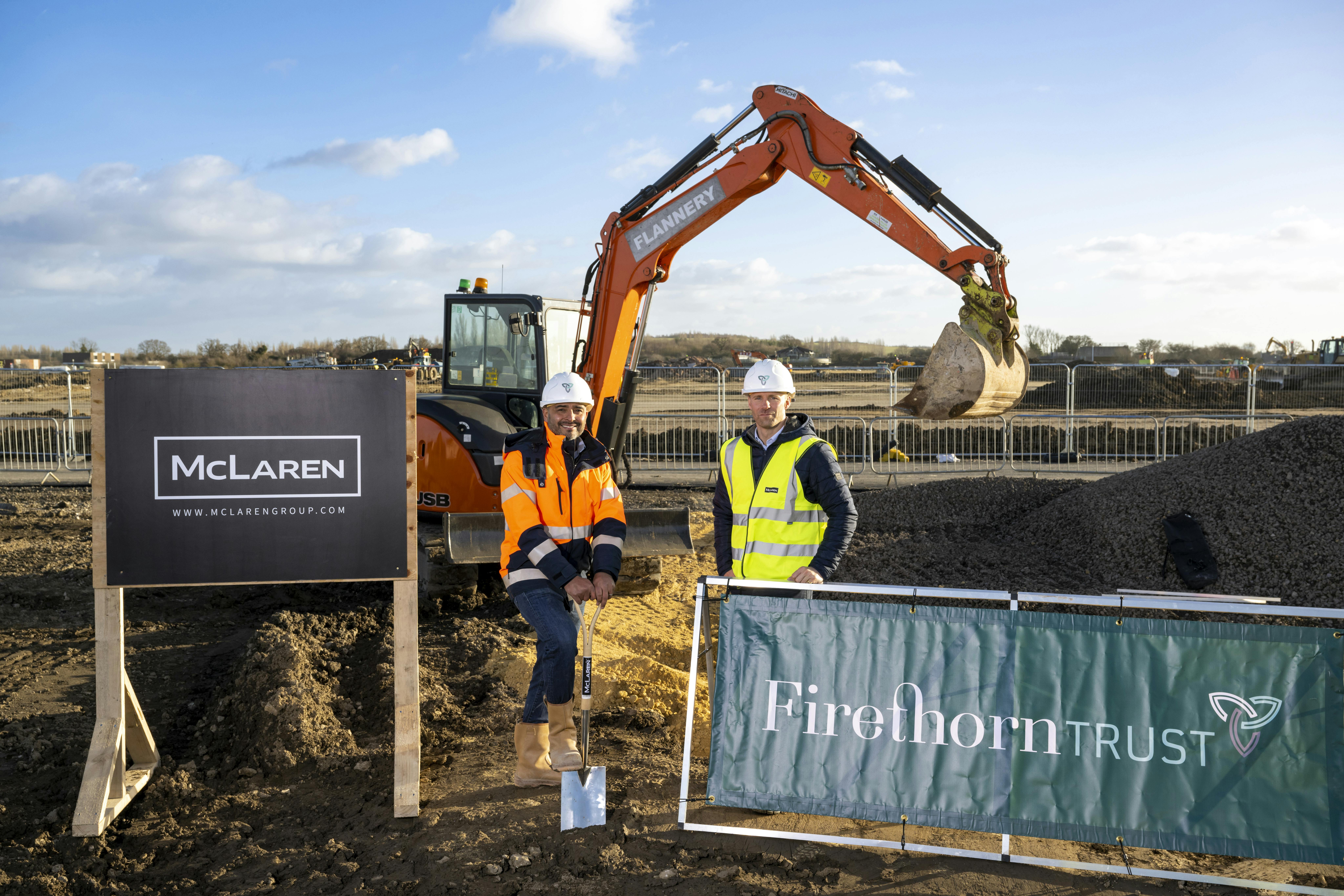 Gary Cramp, Managing Director of McLaren Construction Midlands & North, commented: "We are delighted to be starting works on-site at the Sherburn42 development, which will provide fantastic opportunities for the region's workforce. We are excited to be building a long-lasting relationship with forward-thinking developers, Firethorn, working closely together to deliver this landmark logistics warehousing project in the North Yorkshire region."
"The four high-quality Grade-A industrial units will create an attractive, fit for purpose, sustainable workspace for multi-national distributors and ambitious small and medium-sized enterprises. This is our first Net Zero Carbon build with Firethorn, and alongside liaising closely with our supply chain to ensure that the most sustainable materials are being specified, the project team is working hard to reduce the embodied carbon in the project, to ensure our client's offset payment is as low as possible."
The scheme's close proximity to junction 42 A1 (M) provides direct connections to Leeds, the M1, M62 and coastal ports of Hull and Grimsby, as well as a number of regional rail stations and airports.
This article was originally published by BDC Magazine: Firethorn Trust breaks ground at North Yorkshire logistics scheme (bdcmagazine.com)