Our McLaren team has successfully delivered 150 Holborn - a mixed-use development located in Chancery Lane.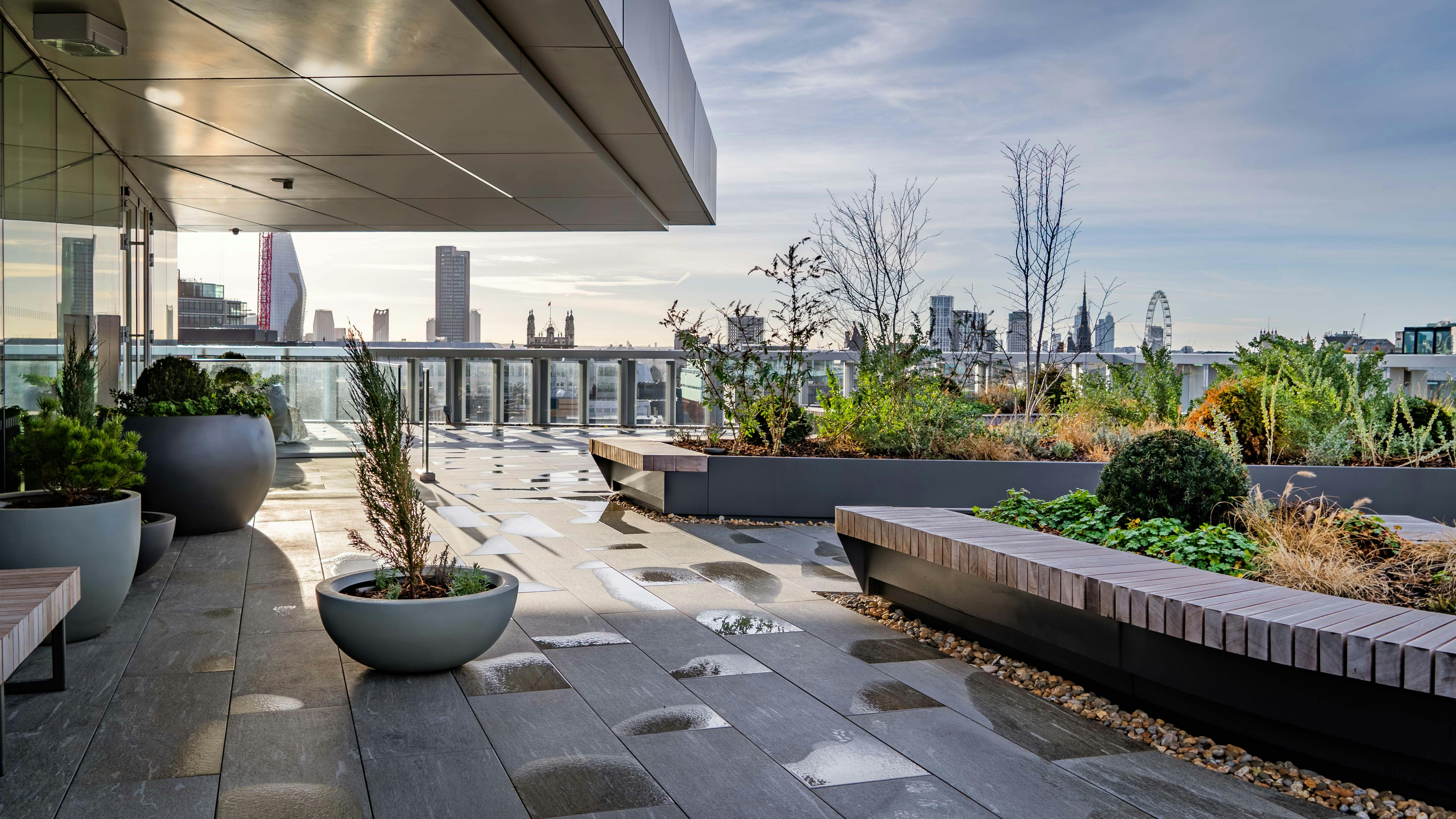 Delivered for and on behalf of DAR Consultancy Group, the new development will unite over 1,000 members of staff in a single state-of-the-art workplace, bringing together the growing brands of DAR Consultancy Group.
183,000 sq. ft
Mixed-use development
uniting over 1,000
members of staff
Key features
The 183,000 sq. ft commercial office, retail and residential development comprises a central entrance lobby, street-facing cafés, an exhibition space and reception area, an atrium with a beautiful feature staircase and a sweeping roof pavilion and garden.
Sustainability at the core
This project placed sustainability at the core of the design, designed to be energy efficient and adaptable to climate change with increased resilience from features such as the façade fins that incorporate solidity and reduce solar exposure.
Additional features include incorporating photovoltaic panels to the roof garden, greywater and rainwater harvesting as part of the energy strategy.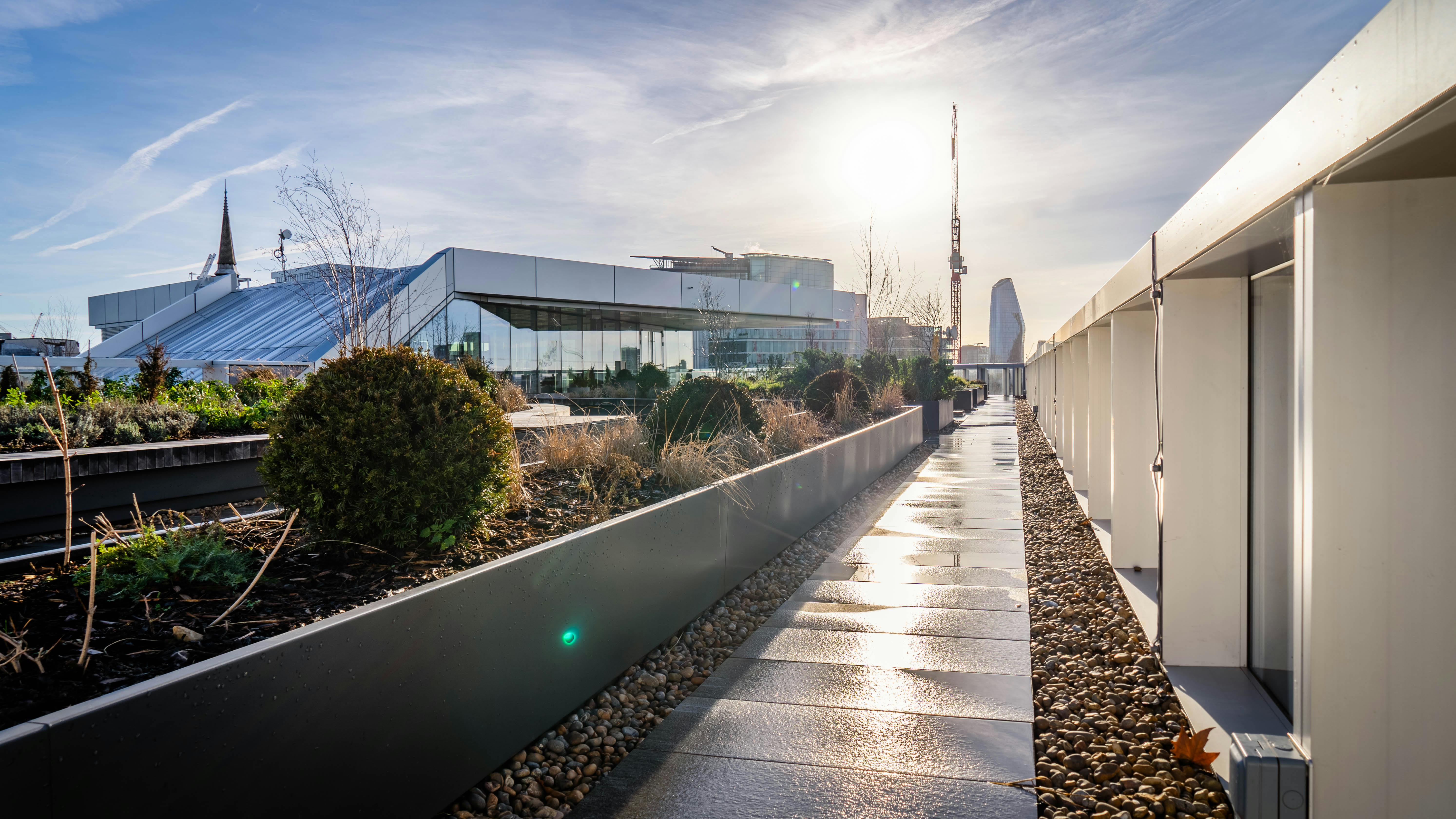 Incorporating SMART Technology
150 Holborn is a fully functioning SMART building, with state-of-the-art control and monitoring software that will be used to monitor and understand the building in-use, allowing a flexible design to maximise efficiency and sustainability credentials.