Last week, our Chigwell School project team was joined by Chigwell School representatives, Governors and students to celebrate the topping out of the school's brand-new sports centre facility. 
A special ceremony
Special guests such as the Chair of Chigwell School Governors, Roseanne Serrelli and Head Teacher, Damian King both attended the event. The ceremony was kicked off with Roseanne Serrelli saying a few words in which she drew the similarity of this milestone to the educational milestones experienced by students. 

Followed by our Managing Director (London), Darren Gill who highlighted the importance of inspiring the generations with facilities that will continue to transform their educational experience. 

The team were also joined by a group of young students who were excited to celebrate their first topping out, with them eagerly taking turns to fill the concrete box.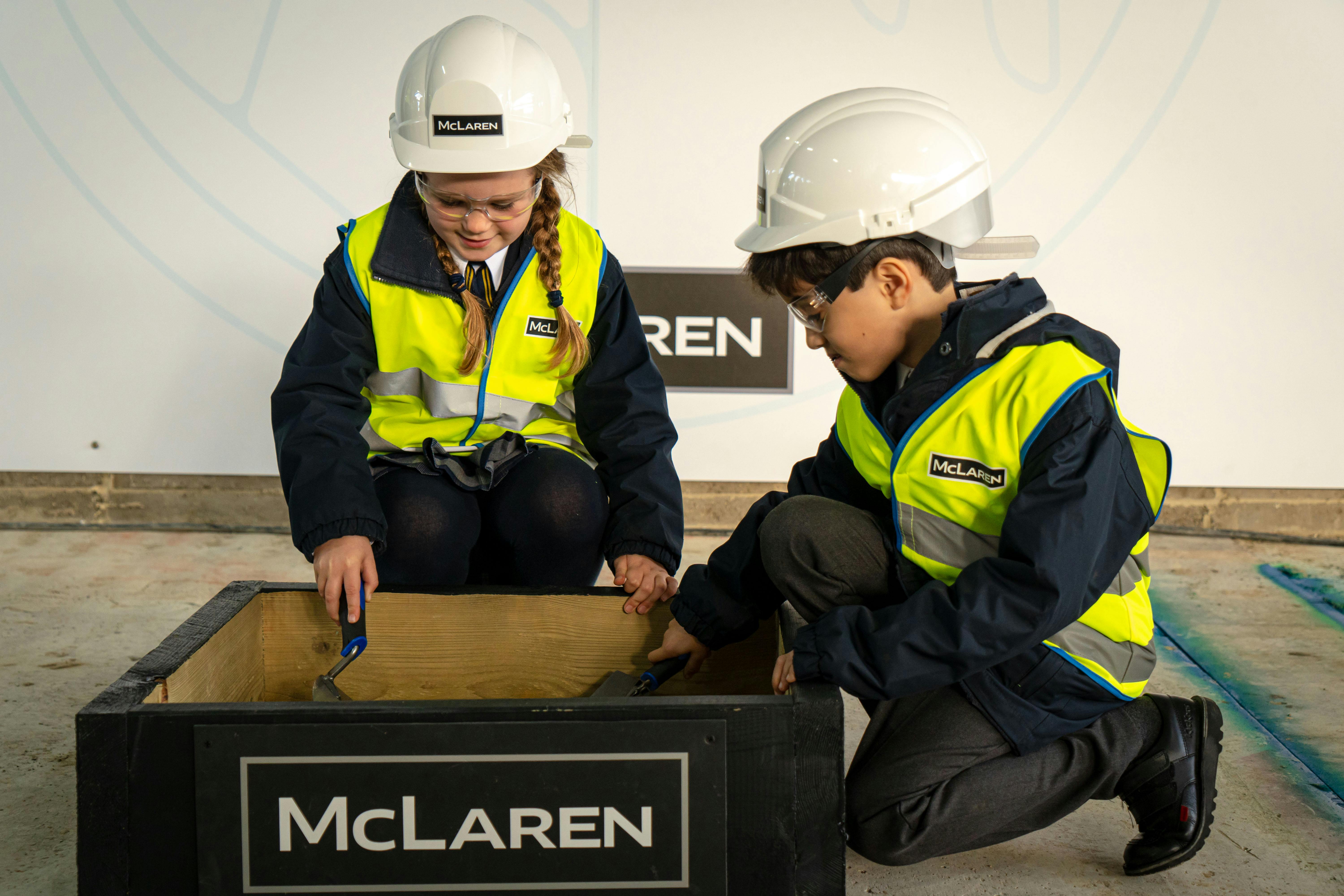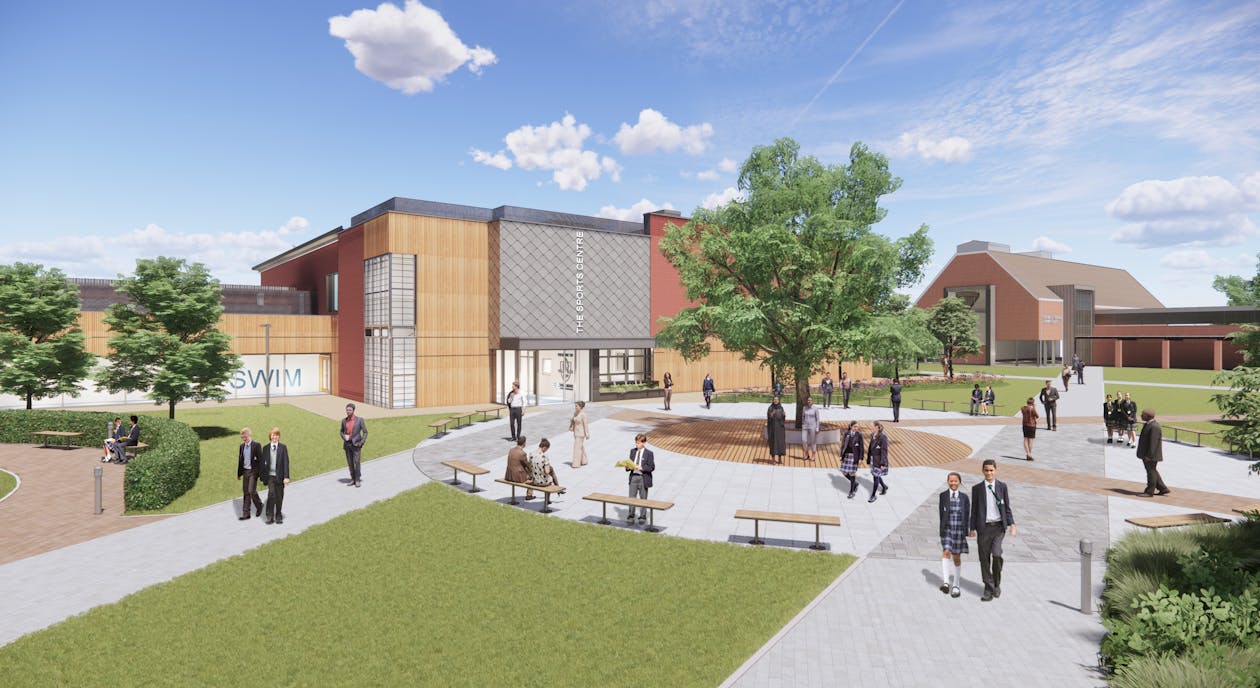 The new sports facility building will home a 25m indoor swimming pool, a 5-court sports hall with retractable auditorium seating, climbing wall, gym and cardiovascular suite. With a new access road from Roding Lane, relocated tennis courts, expanding existing car parking into the Hainault Field and a significant landscaped zone referred to as the heart of the campus.

An important aspect of the completed facility will be its use by external community groups.  These are expected to be local schools, youth groups and sports clubs, as well as the general public membership which will make this an attractive facility.

Located in the middle of a live school campus, this is a logistically challenging scheme. Once the new sports hall is delivered, the former sports hall building adjacent to the new project will be demolished and replaced with extensive landscaping.